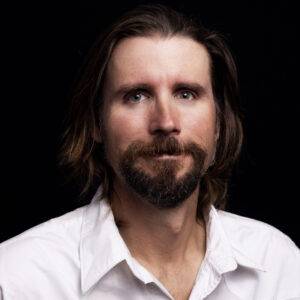 Learn how to get website traffic and leads for your online course from YouTube with Chris Badgett in this episode of the LMScast podcast. This is a unique type of episode of the LMScast without a guest where Chris shares his insights on how you can use YouTube to grow your online course business by generating traffic.
Some people create their online course website and end up not having any students purchase their course. Chris sees the question all of the time in the LifterLMS community of, "How can I get more students?"
Angela Brown from Savvy Cleaner built up her following and lead generation system from her YouTube channel focused on the house cleaning service provider niche. At the time of the recording of this episode, Angela has 95,200 YouTube subscribers that she has built up from consistent videos over the last 4 years.
These are the three main challenges commonly faced by course creators and membership site owners:
You've got your website tech and content down, but you don't have leads.

You don't want to do outbound sales by pushing on cold calls.

You're frustrated because you wake up to the realization that you don't actually have a go-to-market strategy or plan to attract leads.
But then there are certain opportunities course creators have that allow them to get traffic on YouTube:
Understanding how to create video content and the tech behind editing and publishing on that medium.

Once you have content on YouTube, if you do it right you'll be able to have an automated sales machine that's working 24/7.

You can become really relevant and known in your industry and generate high-quality leads.
It's not just about making viral videos. Even if your YouTube traffic is low, you can still get leads who are interested in your products and services.
You can learn more about getting leads to your online course or membership website by checking out the YouTube Traffic System Course Chris has built here. That's available to anyone who has a LifterLMS Universe Bundle or Infinity Bundle. So if you're already a LifterLMS customer with one of those bundles, you can contact our team at [email protected] and they can get you in there.
At LifterLMS.com you can learn more about new developments and how you can use LifterLMS to build online courses and membership sites. If you like this episode of LMScast, you can browse more episodes here. Subscribe to our newsletter for updates, developments, and future episodes of LMScast. Thank you for joining us!
Episode Transcript
Chris Badgett: You've come to the right place if you're looking to create, launch, and scale a high-value online training program. I'm your guide, Chris Badgett. I'm the co-founder of LifterLMS, the most powerful learning management system for WordPress. Stay to the end. I've got something special for you. Enjoy the show.
What's going on? My name's Chris, and I want to ask you if you've ever been frustrated by not getting enough website traffic to your online course or your training-based membership site. I'm an LMS software entrepreneur, coach to WordPress freelancers, and a course creator myself. So people ask me all the time how to get more students. I have a tool to build courses and membership sites called LifterLMS, but I see far too many people build it, and the people do not come.
They come to my Office Hours Mastermind, they send emails, they call. And it's just so frustrating after spending all that time, building the course, figuring out the course, launching the website to then not have any traffic. And then I come across customers like Angela over at the Savvy Cleaner, who teaches the house cleaning business. That's what her membership site and her courses are all about. And she's got a steady stream of leads, so much leads, and she's just done an amazing job. I think last time I checked, she had 58,000 subscribers on her YouTube channel. And I want to help you like Angela get a lot of leads and people aware of you on YouTube.
So there's really three main challenges. You've got a course, you've got a membership site, but you've got no leads. That's so frustrating. You don't want to do outbound sales to get your enrollments. Like where you got to go push and cold call. That's challenge number two.
Challenge number three is you're frustrated because you kind of woke up and had the realization that you actually had no go-to market strategy or plan to attract leads. But if you stick around through this training, I'm going to help you get qualified traffic. That once you do the work in the beginning, it gets set on autopilot and it grows over time. So there's two opportunities that I want to tell you about here today. Three, actually.
Number one is you have a course creator advantage. And what I mean by that is, you unlike a lot of business owners already have some familiarity with the tech and websites and video cameras and audio. So you can create videos. You can put videos on YouTube and you're going to have an easier time than 99% of other business owners. Opportunity number two is you create an automated sales machine. Now, when you get this right, you essentially you turn yourself into a automated non-pushy sales person that's working on the internet constantly 24/7 that multiple people can talk to at once. It's really an amazing thing.
And the third opportunity you get is you become really relevant and known in your industry and you get high quality leads, even if the YouTube view count is low. So keep that in mind. This isn't about making a viral video. So there's really five main principles that I'm going to go in that is going to help you get in a good place to create your YouTube sales machine for your online course or your training-based membership site.
Principle number one, clarify the who. If you haven't done it yet, we all have room where we can improve on this is get crystal clear on who it is that you serve and who you are making this video for. And how do they talk about their problems? Remember, you're not talking to other experts in your industry. You're talking to people who are not as far along as you are, who are looking up to you to guide them in the process. So clarify the who. Get really clear on that and then it'll be much, much easier to make videos and they'll work even better.
Principle number two is to map the buyer's journey. People don't just buy typically right away. So they have, when they first see your content, maybe they just realize they have some kind of problem. And they're just Googling around some questions and looking for YouTube videos about some problem they have and your video pops up, which is very different from later in the buyer's journey when they're shopping for solutions. And then later when they're aware of you and your product, and they're deciding if they're going to go with you or not. You can create different videos for those different stages of the sale.
Principle number three is vitamin versus pill. You want to make pills. You want to make painkillers. When people do searches on YouTube, they're often exploring a pain or something traumatic that's happening or something that they're really frustrated with, that they want to change. These videos tend to pull more than opportunity-based videos or videos that are an incremental improvement to what you know they are already doing. So video, if you're only going to make a few, which I encourage you to do is to not necessarily get on this video production schedule where you have to make these marketing videos every week or every month. So find the three or so. If you're just getting started, find three hot pain points and questions and problems and frustrations that people have, not just right before they're going to buy your product, but as they're uncovering the problem that your product solves. So focus on those pain points.
Principle number four is conversion planning. A lot of people miss this step. This is where you need to have a clear path for going from the video to a sale and becoming a happy customer in your course or your membership site. So conversion planning is about connecting the dots and just knowing that people aren't necessarily going to buy right away. And the main point I want to make to you here in terms of conversion planning is never end a video without a call to action. Typically that's too often to get some free resource for you. Some people call that a lead magnet. Those are checklists, guides, case studies, all kinds of things like that. You can do a free course lead magnet, or you could ask them to sign up for free strategy call with you. Whatever you do, just have a call to action and don't just make this awesome video where they can't go deeper if you've piqued their interest.
Last principle number five is, don't forget the words, don't skimp on the words. And there are really two main areas I'm talking about here, the title of the video and the text content that goes below the video on YouTube. I see a lot of people make great videos, have a terrible title. Don't put any texts down below and definitely missing the link to go deeper to get the lead magnet or get on the email list. And they really mess that up. And that means your people can't find you as easily. So if you're in the business of helping people, especially the title, make sure that it's using their language and it's that burning thing that they're looking for that you're here to serve and help them with and guide them on a journey. So don't forget, don't skimp out on the words, don't skimp.
So I want to tell you a story about my history with YouTube. And it goes back to a long time ago. I'm trying to think of the exact year, maybe somewhere around 2011, I started making YouTube videos about questions people had about WordPress. And I had just started self-teaching myself how to build websites with WordPress. Funny enough by watching YouTube videos. And I started to make some of my own. And then over time I started getting clients. I was making tutorials and then people started calling me and contacting me like, "Hey, can you, I like what you're doing, but can I hire you to build a website for me?" And that's literally how I'm standing here before you today with a location independent business. I have customers in 131 countries. We specialize in online courses and membership sites.
And I know how to get leads from all over the world through YouTube. And some of my videos don't have big view counts. It's not about the size of the view count, it's about the relevancy. And I've got other, I have some online courses in the gardening niche where I've got videos on YouTube, some of those with over 30,000 views. And it blows my mind how much traffic you can get off of a well positioned YouTube video that people want.
And just to give you a trend that's happening. YouTube is the second largest search engine on the world. I mean, we use it all the time. I'm sure you have too to like figure out how to do something in your house or whatever it is. It is a search engine. It's not just a social media and a content sharing site. It's a great place for course creators and coaches and trainers because people are searching around their problems. They're searching for solutions. So don't miss that opportunity to leverage YouTube to get leads for you. And a lot of the traffic that are on the internet these days is actually video content. Like the majority of it, there's some crazy stats around that.
And I'm just going to give you a pro-tip. If you are a WordPress freelancer or agency owner and you're building these sites for clients, LMS online course membership sites, consider adding a little video marketing package to your offer where you help your client figure out which three videos they make. Perhaps you help them record those videos through a Zoom call or something like that, where you interview them or whatever it is, just make it so there's no excuse that you can't not help them get leads and include a charge for that. So now, and they're much more likely to be successful if they've not just got a great looking website that works well and delivers great training material. You've also given them a lead generation system, and there's a lot of opportunity for recurring revenue for you there. So that's my pro-tip for those of you building websites for clients out there.
So just to review. The biggest frustration we see with people building online courses and membership sites is that they forget, or they just undervalue the importance of having a lead generation strategy. They're frustrated. They did all this work, but they don't have leads. They don't want to do outbound sales. And they realize that they don't actually have a simple go-to market strategy so they can start attracting leads on autopilot.
So my promise to you is with the YouTube traffic method that you can, when done well, when done smart, you can get a steady flow of high quality leads on autopilot that grows over time. And that's easier for you than most if you're a course creator, because you already have some familiarity with making video and you have teaching ability and communication ability. So you're way ahead of the curve than a lot of small business owners. And really to be successful with it you need to clarify who you're making the video for, at what stage on the buyer's journey is this person at. Wat red hot pain point are you making this video content around so that the desire to learn is high and they're likely to go deeper through your call to action. Make sure you have a plan with your call to action and you plan for that conversion.
And don't forget the words. Don't forget to spend a little bit of time titling that video and intelligently putting some content, some words and links below the video, super important. And you know, YouTube is the second largest search engine in the world. So don't miss out on that opportunity. If you're building sites for clients, be sure to consider adding a video marketing package to your offer.
And that's a wrap for this episode of LMScast. Did you enjoy that episode? Tell your friends, and be sure to subscribe so you don't miss the next episode. And I've got a gift for you over at lifterlms.com/gift. Go to lifterlms.com/gift. Keep learning, keep taking action, and I'll see you in the next episode.