LMScast has a special guest today with our host Chris Badgett; meet Christine Kloser from getyourbookdone.com. Christine has taught and mentored young aspiring writers to complete their books, publishing, marketing, and sales since 2007. If you are interested in writing tips, you can also visit her other website freebookwritinghelp.com. 2007 is very early in the course selling industry. So, how did this happen?
Christine started by publishing her husband's first book in 2004 without any of them having any prior knowledge of writing or publishing. But taking her learnings from it, she published her book on 40 women's life stories shortly after. That book got featured in a high-circulation entrepreneur magazine and was the best-recommended book of the season. Requests poured in to release follow-up editions, for which she was unprepared. But she eventually did it. When this kicked off, many people who wanted to tell their stories started to ask for her help to teach and guide them to write their books. At a point, she created her course so that everyone who needed help with writing and publishing could benefit from it.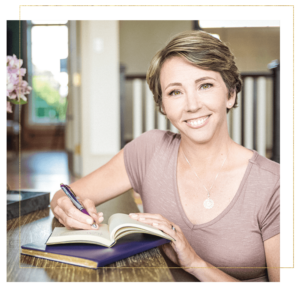 Christine has been running this course for almost 15 years, and over the years, the course improved in many ways, including offering video course materials and exercises. The courses have made her more money than the books. But it is publishing the books that really gave her the authority in this area as an influencer. Getting your book published has a social value unlike anything else.
Christine is what she calls a "transformational author", and she helps people change as a person by writing their books. She takes them each through a quadrant of transformational questions, and with each step completed – the author gains more confidence and clarity about what they need to say through their book, what transformation they want to see in themselves as they are writing and what impact it should leave on the readers.
Some people often believe that their book needs to be perfect, which is a setback. Being done is better than perfect; sometimes good is good enough. Publishing your book doesn't have to be super hard. And a humble request to authors from Christine is not to edit while you write. Edit it only after you have finished the book, or take help from an editor. Let your story flow as you write, and let the professionals improve it for you. If they follow the process, usually in 6 months, their manuscript is complete, and it takes 6 more months to get it ready to be published. So, in a year's turnover, you can expect to be unveiling your own book!
With Christine and her team, someone who wants to publish their books does not have to go anywhere else for any solution. From helping with writing the chapters, passing several layers of proofing and editing, designing the covers, choosing the right publishing platforms, marketing the book, getting into book fairs, distribution, and even things you did not even consider asking yet are already thoughtfully prepared for you. The author only pays for the service, and they get to keep all the rights and royalties.
To explore Christine's free content, visit freebookwritinghelp.com; all her services are well-listed at getyourbookdone.com if you want to get in touch with her publishing team, head out to capuciapublishing.com.
Here's Where To Go Next…
Get the Course Creator Starter Kit to help you (or your client) create, launch, and scale a high-value online learning website.
Also visit the creators of the LMScast podcast over at LifterLMS, the world's leading most customizable learning management system software for WordPress. Create courses, coaching programs, online schools, and more with LifterLMS.
Browse more recent episodes of the LMScast podcast here or explore the entire back catalog since 2014.
And be sure to subscribe to get new podcast episodes delivered to your inbox every week.