Welcome to a fresh new episode of LMScast. We have Sam Michie from Social Bluebook with us today. We have discussed brand collaboration ideas and strategies for the course creators and coaches and help them generate more money.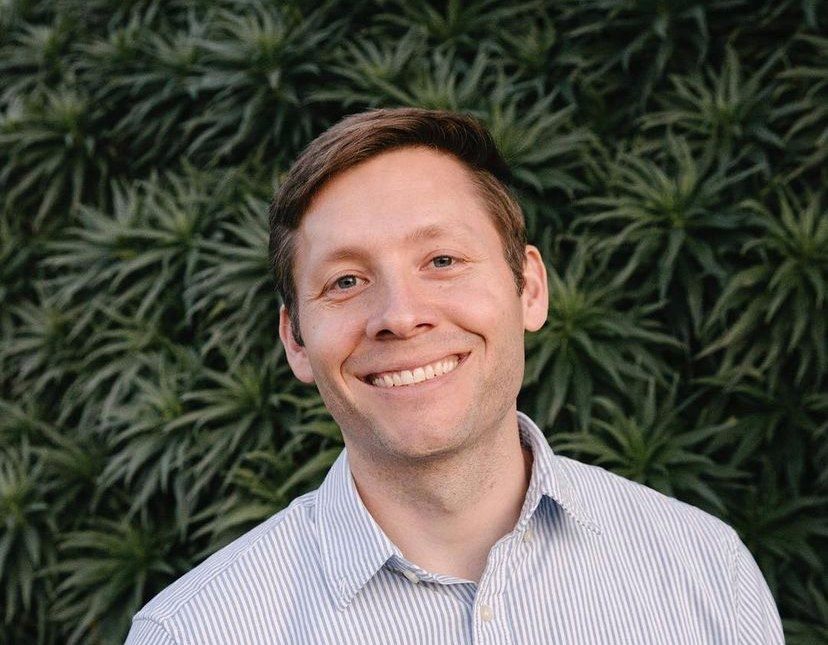 Sam is the co-founder of Social Bluebook and started working with the idea of helping content creators back in 2014. They help content creators to find brands and make it easy to collaborate with brand partners. They have worked with content creators from various platforms like YouTube, Patreon, Instagram, Tiktok, and so on. As an example, Sam mentioned that they coach the content creators like a mommy blogger to understand how they can place products more organically and add brand participation like Tide for an episode related to laundry.
They help content creators to find and understand how to become more brand-friendly, what are the things are possible to do with their audience, etc. One of the major focuses they always pay to is organically featuring products in videos. They help the creators to understand how they should prepare a pitch and reach out to brands to become a sponsor. Sam mentioned that one of the misconceptions content creators have is that they think that the brands are going to reach out. But it should be the opposite! The content creators should reach out to brands with their best ideas and pitch them with a proper business and sales plan to get the maximum result.
Sam believes that content creators are just like any other business and they should consider themselves the CEO of the business. Because it is they that have the best industry knowledge and should think of themselves as a domain expert. Only the content creators themselves have the ability to play the role of business development and reach out to the brands that only feel authentic to fit in their content.
One of the common questions we have received from our audience while discussing brand partnerships, product placements, and similar topics is- am I big enough to how many followers or subscribers are enough to call me a micro-influencer or an influencer at all. They mean when is the right time to start reaching out to brands for partnership. In reply to this question, Sam said this is also a misconception that you need to have a certain amount of subscribers or followers.
The reality is that there is no hard and fast rule. The way the companies differentiate or categorize nano-influencers, micro-influencers, and so on differs case by case. So, whenever you're getting a good response to your content and think that you have a strong place in a group of people, that is the right time. The right time is when you feel like it. The reason behind him implying this statement is companies technically can license user-generated content as intellectual property and use them in advertisements. They even hire agencies to develop user-generated contents to use as social proof. So, in these cases, your follower or subscriber count is not going to be in the contract. In those cases, only your content quality, planning, and creativity are going to get preference.
The discussion above generated a question in our mind- how is this different from affiliate marketing? Sam explained that affiliates received the commission only if a sale or conversion is generated. Usually, they do not get paid for generating content to sending traffic. But when you're making content directly in a partnership with a brand or the brand has an intention to use your content as intellectual property, you're going to get a flat fee and that would be upfront before your content goes live or sometime after that. There will be no calculation based on the impact of the content you made.
Next, we discussed catering to different types of audiences especially based on demographics. Because another misconception is that becoming an "influencer" or producing content for social media is a job for the youngsters. Sam beautifully busted this myth and discussed an example of a couple who are in their eighties making content about healthy eating and healthy living. They had around 1000 subscribers. Based on the type of content they are making, having 1000 people in that age group is a big deal.
One of the fastest growing demographics on YouTube is 35 to 55.

– Sam Michie
Now comes the very helpful part about the legal requirements of disclosing product partnerships, and sponsored content. Sam mentioned that you must disclose that this content includes paid partnership and affiliate links which will help you get sales commissions. But the creators also need to keep in mind that the content they are making is for their audience that they have built over a very long time. So, if they start selling and placing a lot of products, the audience is definitely going to freak out and unsubscribe for sure.
We have discussed a lot more in-depth details that are essential for every content creator out there. Please listen to the podcast and comment on what you think. We would love to know your thoughts and answer all the questions you have.
We invite you to visit lifterlms.com to know more about our new developments and how you can use LifterLMS to monetize your content through courses and memberships. Please subscribe to our newsletter for updates, developments, and future episodes of LMScast. Thank you for joining us!
Episode Transcript
Chris Badgett:
You've come to the right place if you're looking to create, launch and scale a high value online training program. I'm your guide, Chris Badgett. I'm the co-founder of LifterLMS, the most powerful learning management system for WordPress. Stay till the end. I've got something special for you. Enjoy the show.
Chris Badgett:
Hello and welcome back to another episode of LMScast. I'm joined by a special guest. His name is Sam Michie. He's from SocialBlueBook.com, which helps creators turn their passion into a career and monetize, work with brands. We're going to get into that in a sec, but welcome to the show, Sam.
Sam Michie:
Thanks, Chris, Pumped to be here.
Chris Badgett:
I'm excited to chat with you today. I call them education entrepreneurs, these people that have an expertise, they teach online, whether that's in courses or membership sites, and they end up needing to do a lot of marketing. They often have their own brands and YouTube channels, Instagram accounts, TikTok accounts, podcasts, things to generate leads at the top of the funnel.
Chris Badgett:
But many people, especially if what they teach is in the physical world, whether it's in health and wellness or fitness or in some business context or in some hobby niche, they're often working with other brand's things. Tell us about monetization, how there might be this hidden opportunity to also make money in a certain way, by working with a brand that repeatedly shows up in their content.
Sam Michie:
Yeah. So what I can say is that from working with Social Bluebook over the years, and I actually helped co-found the company back in 2014, what I can say is we've worked with hundreds of thousands of content creators since we've been in business. And there are ways to make money as a content creator through, say take a platform like YouTube, where you can generate AdSense revenue, or you can create a Patreon. And there's a bunch of different ways. And all the platforms are looking for ways to be able to put money in the pocket hits of content creators, because they know that's how they can make their platform more sticky because it's really, the real currency is time, and where are creators going to be spending their time? Is it going to be on YouTube? Is it going to be on TikTok? Is it going to be on Instagram? And so all these platforms want to incentivize creators to do it.
Sam Michie:
Having said all that, the fastest way to making money for a content creator and the way to make the most money, particularly in the short term is going to be through brand sponsorships and working with third party brands who basically want you to promote their products or their services inside of their content. So keeping that in mind, content creators, especially ones that are just starting out or even if you're already established, be thinking about how do I make myself brand friendly? What are the types of things that I can do with my audience? And it's anything from the basics of avoid cursing and crude language and things that, but also think about how you can organically feature products in your videos.
Sam Michie:
If I'm a mommy vlogger and I'm doing laundry today in my vlog, is there an organic plug that I can make for this Tide laundry detergent that I'm in the course of my blog? And then, even from something that and seeing that that type of content can be well received by your audience, you could actually take that piece of content. You could go to Tide or go to somebody in that same vein and say, "Hey, look at the type of content that I'm producing. Here's what I can do for you." And actually put together a package, put together a pitch for these brands.
Sam Michie:
One of the biggest misconceptions for a lot of creators is that they have to sit around and wait for the brands to reach out to them and to send them an email and say, "Hey, I watched your content. I really what you're doing. I really want to sponsor you." No. Creators, you are the CEO of your business. And a lot of this is really understanding your identity and your mindset starting out, that you've by starting this content creator channel or presence, you have actually started a business, you are an entrepreneur, you are the CEO of this business and you are the domain expert of this business. And you have the ability to play the role of business development, which is reaching out to brands that you feel are an organic and authentic fit into your content.
Sam Michie:
And if by the way, if you're looking for ideas of what brands to work with, look inside your content. Look inside what you're already doing, the products you're already using and featuring, and that's a great place to start. So anyway, I shared a lot there at, but hopefully that was helpful.
Chris Badgett:
That is, I can hear people. I hear the voice of my listener in my head all the time, and one of the things that's coming up is how does someone know if they're big enough for this to even matter? Before we hit record, you mentioned this term micro influencer, when is somebody ready for this in terms of reach or size or influence?
Sam Michie:
That's a great question. I think another big misconception, and by the way, yeah, I mean, there's a tiering terminology that brands will use in a lot of cases to figure out, okay, this creator is less than 10,000 subscribers or followers. So they're a nano influencer or a nano creator. And this one's between 10,000 and 50,000 followers, so they're micro. And then this one's 50,000 to 500,000, so they are mid tier, and then there's macro and there's mega. So the list goes on and on.
Sam Michie:
But again, one of the misconceptions is that you have to be of a certain size in order to be meaningful to a brand, but I think a lot of creators miss out on the fact that really what they're able to do for a brand is not just feature their product for their audience, but they actually can offer creative as a service to a brand.
Sam Michie:
Whereas historically, if brands are looking to partner companies to create content for them, they go out to an agency. I mean, they're going to pay upwards of $500 to $1,000 to get anything produced. And with a content creator, you can get user generated, content, UGC that is authentic and real. And here's a real customer using the product in a live setting. I mean, in many cases you can't get better marketing and better content than that for a brand to be able to use. And then that brand can license that content once you've produced it with them. So let's say you have no subscribers and you create this content, this UGC for the brand, they can then take that. They can run ads against that. They can post it on their website. They can license that IP from you as a content creator. So basically you are a hired videographer for this brand.
Sam Michie:
And so in a lot of cases, especially for smaller creators, don't think of yourself as, oh, I have to be this massive influencer. Think of yourself as, I can be a videographer or freelancer for hire. I can be a consultant. I can be someone who has very real knowledge and very real experience with using this product that probably can be very helpful to the brand, that they could use and ads and content on their own properties and IP.
Chris Badgett:
How is this different from affiliate marketing? I know that's popular, and the community here, I think it's more well understood. So how is this different?
Sam Michie:
So affiliate marketing, typically you are promoting a product or service, and then if you generate sales, there's some commission that's paid to you on the back end. Honestly, what we're seeing is that world coming together with this influencer, more traditional influencer marketing world of where we grew up. And where we grew up is where a brand would hire a content creator to produce a piece of video content for them, or picture content for them or whatever it may be. And then there'd be an agreed upon flat fee rate for producing that content.
Sam Michie:
So, Chris, I want you to make this sponsored video for me, and for doing this little shout out, I'm going to pay you $1,500 based on basically your level of influence as a YouTuber or something that. But now what we're seeing actually is a lot of brands, they had their affiliate team, which was that more traditional model where they worked with bloggers and some of the first level of creators that came about as a result of the internet boom and everything.
Sam Michie:
And now, and they shot up with these exploratory groups within the brand where it's okay, let's test out some YouTubers, let's test out some Instagramers and TikTokers, but now we're seeing those two worlds blend together. And you might even have a deal where a and will approach you. In fact, I had reached out to a creator about a particular deal a month or two ago where it was like, "Hey, here's a flat fee. And I know it's a little bit lower than the flat fee than you usually take as a content creator, but there's also an affiliate or backend commission upside for you as well, if you're able to generate at sales based off of that."
Sam Michie:
And then if it does go well, between those two things that should make you whole, which is closer to that flat fee amount that you're normally used to getting paid. And so as a creator, you want to look at these deals individually and you want to see okay, what do I think that I'm really capable of doing in this particular sponsorship? And if there is an affiliate component to the deal in addition to flat fee, is that enough to make me whole? Or do I know that this type of sponsorship will go well enough that I actually can do the hun the whole deal 100% on affiliate and come out better than if it was a negotiated flat fee too? So as a creator, it's about understanding your audience, understanding the power of the influence that you have with that audience. And trying to, as all of us are doing with our individual businesses, trying to maximize income.
Chris Badgett:
That's awesome. Let's inspire the people a little bit. I don't know if you can mention specific brands or even just some category ideas, but on your site, I'm on SocialBluebook.com. We've got beauty, fashion, sports, health, wealth, relationships, entertainment, what are some types of products that people may not realize that are out there actively looking to sponsor?
Sam Michie:
It's honestly, it's all across the board. I mean, I would say, I mean, in makeup and cosmetics, it's huge. And I would think of it through the lens of, what are the types of products that will sell better if an audience can see how it works and can see how well it works? That's why something makeup and cosmetics really sells, because the content creator can get on there, get behind their camera and they can show them, "Hey, here's the difference that this lipstick can make, or this eyeliner or whatever it is.
Chris Badgett:
And it's not overly produced like a commercial. It's like, this is the real deal, cameras on [crosstalk 00:12:29] rolling. Yeah.
Sam Michie:
Yeah, no. And that's why think so many people are drawn to influencers as a way to be advertised to nowadays. It's more authentic than seeing Matthew McConaughey drive a Lincoln and thinking, "Okay, I need to go out and get a Lincoln now." Right? But when you are able to watch a YouTube channel, your favorite YouTuber who is showing you day in, day out, how they live their lives and the products and the services that they use that improve their lives there's just a level of authenticity and trust that's built there that the audience can relate with.
Sam Michie:
And when they see that type of UGC, the creator actually utilizing that product in real time and in real life, then that can be a real difference maker for people and really influence a purchasing decision. But I mean, go back to the example you gave earlier, like of vacuums, right? I mean, being able to see how well a vacuum works and have that be recommended by your favorite mommy YouTuber that you watch daily. That's impactful. It really is.
Chris Badgett:
Well, you mentioned a mommy blogger, YouTuber, makeup, sometimes on the surface, it feels a young person's game in terms of that. But I imagine that's not actually accurate. There's tons of influencers of all sizes, stripes, ages, everything. Could you speak to that? Just the demographics of who this works for? I mean, it could work for anybody, it seems like. But sometimes it seems this whole influencer thing is a new YouTuber younger thing, but what are your thoughts around that?
Sam Michie:
Well, I would say if you're listening to this, quickly change your viewpoint on that. It's all evolving very, very quickly. One of the fastest growing demographics on YouTube is 35 to 55.
Chris Badgett:
Awesome.
Sam Michie:
So keep that in mind. And we had a customer on our site, it was a couple in their seventies and they were starting a YouTube channel to talk about healthy and sustainable eating and what it means to have a healthy diet for somebody in their eighties. and that's the type of content that they wanted to share with their audience. And I know they had north of 1,000 subscribers. I don't remember exactly what the total was, but I mean, you could reach 1,000 people with that content. I mean, that's powerful.
Sam Michie:
And again, it's reaching a demographic of people that is not the teenagers who dream of fame and dollars and all the really attractive things that as a young kid, you're like, "Ooo," it's really shiny to want to be an influencer or a creator, right. To be super popular and to have a Lamborghini and all these types of things. It is. And that's really one of the things that as a business, man, like with Social Bluebook, if we're talking about the why of why we started this business, it's it's because we believe that being a content creator is a viable career path. It's a very real career path for many people.
Sam Michie:
And that more people this year than ever before will actually get the thought in their minds that, you know what? I actually, I have a need to create, I have a unique voice and a story that I want to share. And I'm going to try my hand at sharing that and doing that through whichever platform or platforms that they choose to do that. More people than ever before will make that decision this year to start up that side hustle or to make the leap to try and make this a full-time business. And we want to be around, we want to be the platform, the resource, the offering, that's going to really empower those creators to become professional creators.
Chris Badgett:
What's the elevator pitch of Social Bluebook. If you come into a room of creators and they never heard of influencer marketing or whatever, what is it that you do? How do you help people understand Social Bluebook?
Sam Michie:
Yeah. Well, the cool thing is right now, we're really redefining our brand and really what we feel the next phase of our offering is. If you look at our website today, it's very much around, as a content creator, you need to know what you're worth, and you need to know what you're worth, because if you're going to work with brands, then you've got to have some baseline to negotiate with them, to figure out how to make money working with brands and maximize your income with brand sponsorships. And we're going to provide the tools and the resources you need to be able to do that.
Sam Michie:
That's the elevator pitch for Social Bluebook today, but where I really feel it needs to be, and what I feel like is really a resurfacing of our original, why? Is I would walk into the room and I would say, "Hey, we build professional creators. So if you are just starting out, if you are midway through your journey and you have an established audience, and you're looking for brands, if you are a millionaire, and you're now looking to launch a business, new businesses, you're looking to co-partner with brands and launch product lines. You're looking for investment into your content creator business from legitimate institutional investors? No matter where you are on your journey, we have a place for you to be a professional content creator."
Sam Michie:
"And we have the education, we have the resources, we have the community, and we have the tools that are going to get you there. That are going to verify and validate you as as a professional creator." And that's really where the brand I think is evolving to, and we've got some really important strategic milestones over the next six months that are going to do a better job of telling that story.
Chris Badgett:
I love that angle, the turning pro angle. You're moving, you're making content, let's turn pro and we'll help you get there. That's awesome. What do you have in your academy? So you create an academy. You've got courses. What's in there?
Sam Michie:
Yeah. What I would say is look at that as the beta for where we're going, and that is, we want to provide the educational curriculum for people to become professional creators. So that's what the academy's all about. And what you'll find in there right now are a number of different courses. Our most popular is one called the brand deal accelerator, which basically soup to nuts will teach a creator, look, here's the types of brand sponsorships that you can do on platforms like YouTube and Instagram and TikTok.
Sam Michie:
Here are a list of influencer marketplaces that you can go to right now and pitching yourself for brand deal opportunities. And we actually provide some example videos of walking through one of the marketplaces in particular, and showcasing how to properly position yourself. Or if you want to go out and start making a list of brands that are currently paying creators and figure out who those brand brands are, here are some tactics. The next module focus is on tactics that you can use through searching through hashtags on YouTube and Instagram to find brands who are currently paying creators.
Sam Michie:
We also teach you to put together a basically a target list of the brands that you want to go after, and we provide templates for ways to be able to do that initial outreach and pitch them on your ideas and what you can do for them. And then we provide some negotiation tactics that you can use. And in what scenarios you might want to consider settling for a lower rate, but also in other scenarios, how you could package together, not just your YouTube, but also package together your Instagram and your Twitter altogether into a bundle that you then sell at a higher value to a brand. So there's a lot of good tactics and things, but it's all really brand sponsorship focused.
Sam Michie:
But then we've got other content in there that's the road to 1,000 subscribers. And that one's actually a recorded live stream that we did with one of our YouTube coaches where he talks about just, here are the steps that you can take to get to 1,000 subscribers. We've got a course in there that's all around optimizing your Instagram, and really if you have an existing Instagram, how to go in there and essentially do some house cleaning and make sure that everything is up to snuff and looking professional and that type of thing. So throughout all of this content, no matter what it is, it should be focused on really one thing in general, which is we're helping you to become more professional than you were yesterday, or whatever.
Chris Badgett:
That's awesome. Is there any advice you have around disclosing that you're sponsored or whatever, how does that work? Because I see some YouTube videos where people are like, "This video's brought to you by X, Y, Z company," and maybe they actually do a demo of it somewhere in the video. And then sometimes, maybe it's a little more just natural and it's in there and you don't even realize it's sponsored. How does someone think about that? What are we supposed to do if we have a brand deal when we're making content in terms of disclosing?
Sam Michie:
Right. So legally you have to disclose period. There's no if, ands or butts about it.
Chris Badgett:
That's good. It's black and white. That's what you're supposed to do. Okay.
Sam Michie:
Yeah. Even in the world of affiliate marketing, I mean, you need to disclose, "Hey, I'm sharing links that are affiliate links," and this is all managed by the Federal Trade Commission, the FTC. So maybe there's not as strict guidelines or laws for certain creators located outside the United States, but if you're in the United States, I mean, heck if you're in North America, there are laws around making sure that you disclose that this video was sponsored by a particular brand, in a lot of cases, especially for the brands that are super savvy at this.
Sam Michie:
I mean, the way that they structure these deals with creators is really so transactional that it's like, "Hey, within the first third of your video, you're going to do a 60 second shout out about my product," and it's going to be just we would see on the radio where it's like, "Hey guys, today's," Howard Stern, "Today's show is brought to you by Coca-Cola," or whatever the brand, whoever the brand is. And then he'll spend it probably 10, 20 seconds talking about the brand. And then it's boom, right back into the show.
Sam Michie:
Well, a lot of these brands in really a direct response type marketing format where it's very transactional and basically the brands have done the mental math in the background where it's like, I know if this creator can generate a certain number of views on the video that that's going to translate to a particular number of sales or downloads or whatever it is that the KPI that the brand's looking for. But yeah, I mean, they basically structure the deal with the creator where it's at a certain part of the video, you're going to do this 60 second shout out. You're going to hit on all the talking points. And it's going to be a very clear disclosure that this is an advertisement.
Sam Michie:
Now, there might be other scenarios where maybe it's a little bit more organic. Like you go back to the mommy vlogger who's doing laundry, but she should definitely disclose, hey guys, today's episode was actually sponsored by Tide, but let me tell you why Tide is the best. And as long as the creator can say that and say that in their organic voice, then it really shouldn't be that big of a deal. Now, I think there probably is a certain limit to where your audience is just like, "Whoa, whoa, whoa. I feel I'm really being sold left and right on all sorts of things," and they can tell whether you authentically believe in this product or not. So be careful about the types of brands that you promote and potentially even how often you're promoting brands.
Sam Michie:
But I have a buddy who runs a YouTube channel called New Rock Stars and they review Marvel content and talk about the hidden Easter eggs and things that you missed while watching the movie and that type of stuff. And they have a sponsored segment in every single video that they upload and they upload 30 to 40 videos a month. I mean, pretty much one a day, if not more. And the audience is conditioned into knowing, hey, if I want this great content, yeah. There's going to be a 45, 60 second segment where they talk about a product. And hopefully again, that product is authentic and makes sense for the channel itself. But the audience expects it after a while.
Chris Badgett:
That's awesome. You anticipated my next question, which is around how somebody can do it without feeling they're selling out or being overly promotional, but you mentioned okay, well, does this person actually use this product or care about it? Don't do it too often. Any other tips around not hurting their brand by being overly salesy or inauthentic or something like that?
Sam Michie:
I mean, I think for the purposes of this discussion, what we've talked about already, I think probably are the primary things. I mean, as a creator, you just, you want to stay true to your story and your why, and that's true of the content you create. It's true of the brands that you work with. So if whatever it is you're doing to promote a brand or something takes you off that path, then really reconsider that.
Sam Michie:
But the obvious thing is that your audience will tell you. You'll see it in the comments, right? I mean, you'll know what the audience thinks about it and how they receive it and whatnot. So as long as you're staying true to that, then I think you're pretty safe, but hey, nobody's perfect. And there's going to be a hater at some point, and of course dealing with that, that may be related to brand sponsor, may be related to something else too, is a different topic of discussion, but stay true to you because that's why these people are watching you. They're watching you for you. And that's really critical.
Chris Badgett:
Quick micro question I forgot to ask you. If we're doing an Instagram or a picture, how do we disclose in a picture? Is it just in the text beside it that we're?
Sam Michie:
Yeah, just in the description below. Yep, exactly. So a lot of people will use hashtag ad, hashtag sponsored. Those types of disclosures. But I mean, sometimes you'll read these Instagram descriptions. I mean, it uses up the entire text box, and then they also go into the comments and they've got a comment or two that is the rest of the description for what they're saying. And a lot of people are like, they'll post a picture, but they're telling a story with the picture. Think about how you might be able to organically promote a brand within a story that you're telling on that photo.
Sam Michie:
It might land better. It might be better received by your audience rather than just, Hey, 15% off this hair product, hashtag ad. And that's your description, right? I mean, that's very salesy. I mean, that's probably not something that's going to be received as well by your audience.
Chris Badgett:
You mentioned KPIs. And a question I have is, are brands still interested for more top of the funnel content? What if I can't guarantee that they're definitely going to be able to track without a shadow of a doubt that, that purchase came from my influencer content? There's that saying in sales or marketing that oftentimes people have to touch a brand seven times before they buy. Are brands open to a little bit of the mystery of it all, or is it always this clear KPI, trackable metrics scenario where they can really clearly see their ROI? Or is it a little fuzzy sometimes?
Sam Michie:
Gosh, it's really all across the board. I mean, I'd be lying if I didn't say that it still feels the wild wild west with all of this stuff. I mean, in a lot of cases with traditional advertising, you're going to throw this amount of budget at billboards, and you're going to throw this amount of budget at radio and this amount of budget at television.
Sam Michie:
And in many cases, you're not really sure what that did for you, what the lift was there. And the really cool thing about social media and Google AdWords and the evolution of all of this technology is that you actually can get a much better representation of exactly what was the return on what my ad spend was. And so as a brand, in many cases, especially if you're a smaller and medium sized brand, you're going to care about the results much more than if you're Proctor & Gamble, and let's say you're Tide.
Sam Michie:
And that's not to say that they're always going to be that way, because I think even some of those brands are getting more savvy, but there's a certain level of just brand awareness that those guys are always trying to maintain. And it's Tide is seeing, oh, what's Gain doing? And they always want to make sure that they match up with those guys. But again, that's at the much larger brand level. The small, medium size businesses are going to be more interested in, what did you actually do for me, Mr. and Mrs. Creator?
Sam Michie:
And in a lot of cases, they will give you tracking links to be able to track performance, but any savvy marketer needs to understand that just because I give a tracking link doesn't mean that it's going to get me 100% of the results that that person drove for me. And we're seeing a lot of ambiguity in paid advertising right now with Facebook and even Google AdWords, too with the updates with iOS 14, where Apple is now giving the consumer the ability to decide, can this app track me or not?
Sam Michie:
So I think some of that actually might push its hand a little bit more too working with influencers because you can give them that unique tracking link, and maybe there is a little bit more accuracy there. But yeah, I mean, as a marketer, you're never going to get 100% of the results because there's, oh, well it took multiple touch points to get to this person. Or it's just like, well, hey, they didn't even click on the tracking link. They just immediately went to their URL bar and typed in the name of that company and whatever. But you might be able to holistically look at the results and say, this video went live today, or these series of videos went live today, what was the lift that I saw in sales today? I mean, that might be a better way to look at it.
Chris Badgett:
I think I heard somewhere that becoming a YouTuber is the most popular career that kids these days want to do when they grow up or whatever. And whether you're a young adult or an adult-adult who's has a passion and is just getting started, what advice do you have for someone who's trying to bridge that Delta?
Chris Badgett:
They're going to focus in on whatever their passion is. Maybe it's cryptocurrency, maybe it's men's fashion. Maybe it's some exercise niche or something that. How do they go from, all right, I have a passion with no following, to getting that follow where brands are interested and maybe where they have enough traction that they could create courses and things that. I mean, that's my world, but how do they go from being a nobody to being of interest to the brand. To go from zero to nano using your words, nano influencer?
Sam Michie:
I could probably answer that in one word, perseverance.
Chris Badgett:
All right. How long?
Sam Michie:
Just straight up, straight up perseverance. I mean, you need to be looking not in terms of days, not in terms of weeks, not in terms of months, you need to be looking at terms of years. And your ability to really stay true to your why and your passion for why you're doing this and why you're making this content and your ability to be consistent and to listen. Listen to your audience, listen to what they want. As a creator, sometimes it might be easy to be like, well, I just want to do what I want to do, but once you've put yourself out there, and once you start to build an audience, you've got to listen to what that audience wants, because that audience is the key to you becoming a more successful YouTuber, a more successful TikToker, Instagramer.
Sam Michie:
They're going to give you the answers to the test and tell you, "Hey, make more of this type of content," or, "Sorry, today's video really didn't hit home with me," or, "I didn't how you said this." And that's a whole nother challenge of dealing with negativity and that type of thing. But as a content creator, do yourself a favor and engage and interact with your audience and figure out what's the fastest way that you can build to 1,000 super fans. If you can get to 1,000 super fans, you can make this a full-time career. So set a goal.
Sam Michie:
I mean, in a lot of cases for creators that are just starting out, understand your identity. This is really awesome what you're embarking on. And you are really, you're a business owner. You're a CEO, you're an entrepreneur. You have incredible passion for what you're doing. And there are unbelievable opportunities available to you. If you stick to that why, and everything that you do is around that why, you listen to your audience and you remain consistent.
Sam Michie:
And I had somebody tell me, and this is actually for the purposes of sticking with the Social Bluebook business, because I mean, we're seven years in the making. And again, I mean, it's been ups and downs and I've got some bumps and bruises and scars to be able to prove that I've been around as long as I have. And I was just talking with a guy one day and he said, "Sam, the only way," and he was actually talking more about broadly about LA, but in the context of Social Bluebook and the success of it, and he goes, "The only way to make it in this town," talking about LA, "The only way to make it in this town is just to survive."
Sam Michie:
And there's a certain element to that, right? It's the perseverance and being consistent for long enough that people finally come around and they realize, this person is legit and they really know what they're doing. They really know what they're talking about. Now, you might have the overnight success here and there, but far more often, it's going to be just sticking to that why, listening to your audience, remaining consistent, and eventually you'll get there. You will.
Chris Badgett:
That's awesome. Last tactical question for you. Some products are expensive like a car, some things are cheap, like some laundry detergent. So a breadth and depth question, is it a mix or you want to go after an expensive thing, or as a creator is it better to really focus in and try to work really well with one brand? Or is it better to just have that portfolio of brands? Or is there no right answer in terms of the sweet spot?
Sam Michie:
Yeah. I mean many other … it depends. So it depends on the creator. It depends on the content that they make. Speaking somewhat generally, if you can focus on fewer brands and building long term partnerships with them, you'll be better off as a creator. Your head will be less likely to explode. I'll put it that way.
Sam Michie:
If you are living paycheck to paycheck, meaning living brand deal to brand deal, you've got a one off brand you've worked with here, a one off brand you've worked with here and here, that's a lot of work. I mean, you got to build relationships with a lot of new people, which it's not bad to build relationships, but if it's just a transactional one off type thing, you may not actually be working with the right brands. Your audience may not be receptive to those types of brands, but if you can work with a brand consistently and you can sell them on doing five videos together, as opposed to one video and make it a five month deal instead of a one week deal, then it's going to be better for everybody involved.
Chris Badgett:
Love that. That's Sam Michie from Social Bluebook, that SocialBluebook.com. I highly recommend you go check that out. This could be a total untapped revenue source for you course creator and coaches out there. You could really focused on your courses and your academy and your coaching, but what about all the products you're constantly using in all your videos? There's additional revenue opportunity here. And if you're just starting out on your journey, this is a great way to get monetization flowing. Any final words for the people, Sam, and how else can they find you and connect with you?
Sam Michie:
Yeah, I mean, follow us, check us out on Social Bluebook. We're on all the social platforms under Social Bluebook, so you could find us there. As far as final words, I mean, I just, I don't want to … and throughout the course of this thing, I don't want to sound too much Tony Robbins or Cardi B or something that. But I have that have a little bit of an element to my personality that wants to just share it, just share it with everybody.
Sam Michie:
But I just, I respect everything that you guys are doing in terms of building these courses and putting yourself out there. And each of you have a unique voice and a unique story to tell. Utilize the power of these social platforms that are out there. Also, utilize the power of owning your audience yourself. So building your own email list and owning that, building your own SMS or text message list.
Sam Michie:
And I mean, I guess, just understand your identity. You are the CEO of your business and you are an entrepreneur and there are limitless opportunities for you to be able to build your business and find amazing heights of success. For those that are really focused on doing that on social media, we'd love to be able to play a role and help you to be able to get there. And yeah, just wish everybody the best, but yeah, it's a very exciting time. And the sky is the limit for people looking to build their presence online and launch new businesses and opportunities. I mean, it's just, it's an amazing time.
Chris Badgett:
Sam, thanks for coming on the show and opening up our eyes to this world of working with brands. I really appreciate it. You've added a ton of value today, and thank you so much.
Sam Michie:
Cool. Yeah, you're very welcome. Thanks for having me.
Chris Badgett:
And it's a wrap for this episode of LMScast. Did you enjoy that episode? Tell your friends and be sure to subscribe so you don't miss the next episode, and I've got a gift for you over at lifterlms.com/gift. Go to lifterlms.com/gift. Keep learning, keep taking action and I'll see you in the next episode.