We talk about how entrepreneurs are unlocking freedom, impact, and growth through virtual assistants for education entrepreneurs with Barbara Turley in this episode of LMScast with Chris Badgett of the LifterLMS team. Barbara and Chris discuss some of the best practices for hiring virtual assistants and working with a team to reach true scale with your business.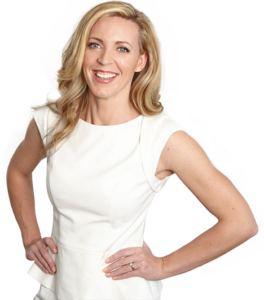 Barbara created The Virtual Hub as a solution to the overwhelm entrepreneurs face when running their businesses. Barbara was working as a business coach when she realized the massive opportunity to serve the entrepreneurial community on a major scale by recruiting and training virtual assistants from the Philippines.
When you hire a virtual assistant, or any additional team member for that matter, you need to understand how the systems in your business work and what processes are necessary for success. Barbara speaks to how delegation and communication are key to seeing success with others, especially when working remotely from seperate sides of the world.
There is a lot of merit in slowing down to speed up when it comes to scaling your business. It is important to consistently take a step back and view you business from a big picture standpoint to determine what is truly necessary for growing your brand. This aspect of entrepreneurship is often overlooked, but pays off dividends in the long run.
When hiring virtual assistants it is important to understand they may not share your knowledge or the same strategic mindset you have, so Chris and Barbara talk about how important it is to isolate the systems and processes that make your business work and create a set of instructions that anyone can follow to a "t".
The Virtual Hub is really focused on training in the systems and tools virtual assistants use when working with clients to optimize the value the VA offers to the company. They really believe in creating a strong pairing between clients and virtual assistants.
Barbara highlights the various responsibilities virtual assistants can accomplish for you, from uploading course content, managing a Facebook group, repurposing course content, creating infographics, research, and so much more.
Have you ever considered hiring a virtual assistant to pick up some of the recurring tasks that need to be done in your business? Head to TheVirtualHub.com to learn more about Barbara Turley and her amazing team over there. You can also find The Virtual Hub on Instagram and on Facebook.
Also head to LifterLMS.com to find out more about how you can use LifterLMS to build your own online courses and membership sites. If you like this episode of LMScast, you can browse more episodes here. Subscribe to our newsletter for updates, developments, and future episodes of LMScast. Thank you for joining us!
Episode Transcript
Chris Badgett: Hello, and welcome back to another episode of LMScast. My name's Chris Badgett, and I'm joined by a special guest, Barbara Turley from TheVirtualHub.com. Welcome to the show, Barbara.
Barbara Turley: Hi, Chris. How are you?
Chris Badgett: I'm doing awesome. I'm really stoked to talk with you today, because we have a lot of stressed out, maxed out course creators and membership site owners. People building online businesses listening right now. One of my secrets is I have an assistant who helps me. She's been with me for four years. Tell me a little bit about TheVirtualHub.com. What is it that you guys offer?
Barbara Turley: Sure. Well look, the word 'overwhelmed,' stressed out, online business owners is something we hear every single day. Look, just to give you a bit of the history of The Virtual Hub, the quick summary was that I originally was a business coach. I was helping a lot of businesses get their online strategy and some of their systems up and running. I just found that I couldn't really work with them on strategy because they were so busy. Nothing ever got done. I couldn't get any results for clients, really, without doing the work myself.
I started recruiting virtual assistants for some clients in the Philippines. Look, before I knew it, I was getting more demand for VAs than I was for business coaching. I thought, 'I wonder is there a business in this?' Four years later, here we are at The Virtual Hub. Essentially, what we do, we recruit, train, and manage virtual assistants in the Philippines, predominantly in that sort of digital marketing online space. We do a lot of training for virtual assistants in that space. Our goal really at The Virtual Hub is not about churning through numbers of clients or Vas. We're really, really, really focused on getting success for each client, and making sure … We want the longevity of clients, as opposed to this churning that a lot of our competitors would go through. We're really heavily focused on that.
Chris Badgett: That's awesome. Well, for those of you listening to this episode, you know I talk a lot about what I call the five hats that entrepreneurs, especially education entrepreneurs, have to wear. That's being an expert. That's being a community builder. That's being a teacher. That's being a technologist. That's being a entrepreneur. What mistakes do you people … when people outsourcing try to get virtual help, thinking about these different hats. What mistakes do you see online business making with their virtual assistants?
Barbara Turley: Yes. So look, the biggest area I think is that a lot of people, particularly the education community who are building online courses. They typically tend to be technicians. They have an expertise. For example, you might be a naturopath, or you might be … even a business coach, or whatever, but there's a lot of expertise involved. You tend to focus heavily on your expertise, and you're very, very sort of … of course, obsessed with how are you going to teach this? How are you going to get results for your clients? Then, you read various forums and that, that say, 'You need a VA.'
Of course, Tim Ferriss, I think started this whole saga, like back when he wrote 'The Four Hour Work Week.' Everyone thought, 'Well, I'll just get a two buck an hour VA from offshore somewhere, and my life will be great.' That is mistake number one is to think that it is actually that simple. With outsourcing, the real trick is to … The word 'outsourcing,' I think is a bit confusing, because you think 'Well, I'll just outsource that, and I won't have to think about it. I won't have to be involved.'
When you're hiring a virtual assistant in particular, you really, really, really need to know what it is … what it takes to keep your business running, what it takes to move your business forward. You have to have a sense of some systems and processes, that's … an area that trips an awful lot of people up; because it sounds so boring, right? Like who wants to create processes all day, or systems for how you do things? If you want to get success bringing team members into your business, you have to know what direction you want to take. You have to know how to delegate to them effectively.
That's actually kind of another hat that you might want to add in there, because delegation is a skill by itself. I think that would be the number one mistake I see a lot of people making. They get very frustrated. Then, they blame the VA, or they just think, 'It doesn't work for my business.' When actually, there's a skill set sort of missing there.
Chris Badgett: Yeah, that's awesome. What I find in my experience is whenever I'm outsourcing, or if I'm putting a team member on something, it … what I say is it usually gets worse before it gets better, meaning I have to take … I have to actually slow down, not speed up, and just throw a body at a problem, but I have to slow down, make sure I have a process … and some training, and some like, 'Here's your starting point.' Without that, if you just throw people at problems,'
Barbara Turley: That your [inaudible 00:05:05] … problems, yeah. I can … I mean, I've got some war stories myself. Yeah, just throwing a body at it, as you say. I see people do this all the time. Even … We now have training programs for clients on the way in, and we have a deep onboarding process so that we help clients to avoid doing that. We even turn clients away, I'll be honest with you, on the sales calls sometimes, because we can see that they're not ready. They're actually going to waste an awful lot of time, and energy, and money, if they're not ready and they hire a VA too early.
It really is … There's a slowing down to speed up, as you just said. What I try and encourage people to think about is that we're all moving at a fast pace when we're running our own businesses. Particularly online, because you feel like 'I'm missing the boat. I've got to get at it, because everyone's moving.' If you … Business is a marathon, not a sprint. If you're really committed to the long game, then slowing down, getting your processes in place, onboarding a staff member, or a VA, or someone, or a team properly, will actually pay the biggest dividends in the end than any course that you create; because you'll get the value from the course that you actually create, or the online experience that you create.
Chris Badgett: So for the course creator, or membership site builder out there, what can a VA help with?
Barbara Turley: Sure. Okay, so let's talk first about what they are not going to help you with, right? Because this is, again, another trap that people fall into. They're not going to strategize out your funnel for you. They're not going to sit down and map out what you should be doing with your business in order to get leads.
Now, a lot of people are going to be thinking, 'Well of course that's the case, Barbara,' but we do see people come through that say, 'Well, I wanted more initiative and I thought they were going to help me to figure out what I should be doing.' They're not going to do any of that. If you know the map that you want to follow, and you've got a sense of where you're going, and you've got some processes, they're going to take things off your plate like recurring tasks that need to be done all the time.
For example, you mentioned community development. Some people have online Facebook groups. They've got community forums. People, your virtual assistant can help to moderate that, but in conjunction with you creating a brand voice, a kind of a way of doing it; and then working with a VA in the beginning to kind of get a process up and running. Then, let them at it.
In terms of the tech side, you mentioned the systems. One thing that we do really well at The Virtual Hub is that we're really focused on training in the systems and in the tools. If you're someone who's listening to this and you're going, 'My biggest headache is the tech,' which is a lot of people, and just hooking all the things up together, making it work, making my website talk to my course system, my membership site, making my funnels, and my automations all speak to each other, than not all VAs can do that. At The Virtual Hub, we specialize a lot in that with our higher level VAs. They can also help you with answering the phone, answering emails, doing admin, research, research your competitors. I mean, there's a whole host of things.
Look, to make it easier, at The Virtual Hub, we have a thing called a super task list that we created. It is a members only thing at the moment, because it's really deep. It goes into kind of weekly, … daily, weekly, monthly tasks, project tasks and ideas to help with all the things that a VA can do for you.
Chris Badgett: Wow, that is … that's amazing. What about …
Barbara Turley: A lot of work. It's a lot of work.
Chris Badgett: What about like the website itself? Let's say I'm an expert, and I shoot a bunch of videos.
Barbara Turley: Yup.
Chris Badgett: The VA could help structure that, and turn it into my courses, and stuff like that?
Barbara Turley: Yeah. So again, let's kind of define here the difference between a virtual assistant and a specialist. For example, some people come to us and say, 'Can my VA build my website for me?' Now, you know what? Some of our VAs can definitely hash together a website; and they have. But, we don't sort of sell that because you got to be careful, because then people think you can code and all that stuff.
In terms of like you throw all your videos together, some of our VAs, like they can even do … put a little top and tail on the video for you, upload it onto your membership site, make it look good. Even repurpose that video maybe into a piece of content for your blog. It could be like an infographic or something from … even if it's a members only piece of content. You can create a lead magnet from that, like by just pulling out the key five points that you mentioned in the video.
We do this with our podcasts. We get our VAs to turn them into lots of different pieces of content across social media, and all this sort of thing. There's a lot of stuff they can do, even with your course.
Chris Badgett: Yeah, I think that repurposing is brilliant.
Barbara Turley: Yeah.
Chris Badgett: I just wanted to touch on something else that I think sometimes you as the expert out there don't realize, is that perhaps you're more of a visionary type person. What VAs help with is like implementation.
Barbara Turley: Yes.
Chris Badgett: I mean you would never … You wouldn't hire a VA to add a podcast to your marketing funnel. You still need to make your own podcast episodes, but all the hundred other steps that go with after you do an interview …
Barbara Turley: After you do the … I mean, you know. I've got a podcast, too, right? I know that I did a whole show on how to find yourself a new podcast, because I have a co-host on our podcast. It's a called the Virtual Success Show, for anyone out listening. We had a process where we just meet up and record the show, and put it in Dropbox. We are not involved from that moment on in anything else that happens, but there is a very structured process that we have built and that we have refined, because we saw mistakes happening. We've evolved.
What happens now is the show goes to the editor. It gets … so there's a project manager. She's our VA, basically. She manages the editor, comes back. She gets it all up on all the distribution channels. Then, she repurposes it into social media content. She gets it transcribed over at Rev.com, makes that a blog post on our site. Then, she makes an infographic out of it. There's weeks of work that goes into it without us having to be involved at all. It all goes up on our WordPress site on time, as scheduled, with no issues, and optimized for traffic.
Chris Badgett: I can feel the weight coming off my shoulders as you're talking, because sometimes as a expert, we feel like we're not getting enough done because we're stuck in the implementation …
Barbara Turley: In the do it, yeah.
Chris Badgett: Doing all that. When you let go of all that stuff, and slow down to build a process around it, so that somebody else can help take it from production to wherever it needs to go, and repurpose it-
Barbara Turley: [crosstalk 00:11:57] The thing is to remember, I think I mentioned there had been mistakes. I always talk to people about like if you've got a great person. Let's say you've recruited well, because recruit is a whole other game on its own. Let's say you get a great person but you find they're making mistakes. Another mistake we see people making all the time is they fire the VA immediately because of the mistakes. Sometimes if you've got a good person, it's better to work with them and go, 'Hold on, maybe these mistakes are showing me where there's a hole in my process,' or there's a hole in somebody else's understanding, or the iterations of the process that may involve my IP that I haven't thought about when I built it; because somebody else doing it. Or, it could just be lack of communication between the two of you, or a lack of oversight on your part of checking how things are going, milestones, and checking in. Those things are really important as well, if you want to get that right.
Look, the jump … what I find is the jump from working totally solo by yourself to one VA plus you is probably the hardest jump that you make. The next jump after that, like the next few VAs you bring on is kind of okay, because you got the rhythm. The next jump is when you move from a team of five or six people, to a team of 10 or 12, because you can't have 12 people reporting to you. All of a sudden, you have to create departments, and other leaders. That sort of dynamic gets bigger as you grow.
Chris Badgett: Tell us more about the difference between having one VA versus having five. Does that mean they're just on different projects all reporting to you? They're not necessarily interacting with each other?
Barbara Turley: Look, I would always recommend that if you are … even if you have five VAs all on different projects, you bring your team together. It brings connectivity. At the very least, you would have a weekly huddle, which is just a weekly meeting where everyone comes together and talks about what they're working on, what they've done, what they plan to do, and where they're stuck, where they need help. Sometimes you get idea generation between the team members. Look, a team of five … Look, it's unusual, I think, for a business to have five VAs. You may have them in different specialties.
I always recommend the first person you hire is a really good VA, because then that VA can start to manage some specialists that you may bring on that are very part-time. You might have a graphic designer. You may have a web guy, a developer. You may have a writer, content writer. You can't expect a VA to be able to do everything.
Another mistake people make is that they think you're … A general VA is going to be able to do writing, coding, graphic design, everything; which they … not everyone is good at everything.
Chris Badgett: Tell us more about your business, The Virtual Hub. At TheVirtualHub.com, what … like there's different types of VAs.
Barbara Turley: Yes.
Chris Badgett: How do you connect people with the right VAs?
Barbara Turley: Yeah, that's always a tricky game. It's actually quite a lot of fun. Every day … and it can be fun, it can be stressful. Every day, I've got a big team of people that come together, so my team come together on a daily huddle. Every day at 1:00 p.m., Sydney, we have a 50 … Well, it's about a 30 minute huddle. We, basically all the clients … Here's another tip, right? We run everything on Asana. We have lots of other systems, but we've made them all talk to Asana. Basically, our home base is Asana. The only system I ever look at myself is Asana, because everything drops in there.
When a client comes and joins us, they fill out a client brief. They give us detail about what they're looking for, but within the perimeters of what we do at The Virtual Hub. That's really important because if somebody comes to us and says, 'Hey, I need a bookkeeper.' We actually don't do that. At The Virtual Hub, we specialize in this digital space, in platforms like ONTRAPORT, HubSpot, Infusionsoft, that sort of thing.
When they drop in and we … the brief drops into Asana, every day. We've got a similar kind of pipeline that sees all the VAs applying, and going through our training program. We can see how they're progressing. Some of them will get kicked out because they're not good enough, and others make it to the end. Then, it's a matching sort of thing, supply/demand. Sometimes we just get this beautiful matching situation that works really well. Other times, we're like, 'Okay, we'll move her there.' It's quite a fun exercise. It's like building a jigsaw. Yeah.
Chris Badgett: That's a popular use for courses, where you're not actually selling courses and training, you're doing it to train your team.
Barbara Turley: Yes.
Chris Badgett: Can you tell us more about how you're giving your VAs and your philosophy behind that, and what you're doing?
Barbara Turley: Absolutely. Yeah, we use obviously course platforms very, very much in our business because when you're training a VA, … Look, I'm talking about all the mistakes here, I guess, but this is how people learn. Another mistake and one of the reasons I built the business this way. I saw a lot of clients in the early days coming in and saying, 'But I bought her a course, so I gave it to her. Then, nothing happened.'
The problem when you give a VA a massive course that you bought online that cost you like two grand, and you're saying, 'Can you just do that and implement it,' is that first of all, the course is built for a business owner. It has a lot of content in there that is not really relevant to the VA or the VA's not thinking about it from that perspective. It's very overwhelming. There's no sense of kind of process attached to it. You need to really, really, really experienced person who can sit down, dissect the information, and then turn it into a process for you.
I think it's always better that if you are going to train a VA yourself, you probably need to do the course yourself and pick out the parts of it that you think are relevant to a VA. What we do at The Virtual Hub is we totally dissect them and rebuild them for VAs specifically. With that, we need course technology because we have to make sure that they're actually watching the videos, that they're doing the assignments at the end, the quizzes.
It give us a great way to kind of grade VAs through it. We can see what level they are. Then, when it comes to the matching with clients, we can see, 'Well, this VA is of a lower level, so they're not really going to match with this client who needs more tech kind of focus, and needs,' … Course platforms are brilliant from that perspective of managing teams going through courses, but also seeing where they're struggling, seeing where their strengths are, things like that.
Chris Badgett: You have courses about tools, but also ideas like funnels, right?
Barbara Turley: Yup, yup.
Chris Badgett: Tell us more about that. For example, you were saying that the business owner might make a bunch of assumptions, but if a VA learns about funnel, that's a marketing concept that can be very helpful, so that they can better communicate.
Barbara Turley: Yes.
Chris Badgett: Tell us more about that.
Barbara Turley: Yeah. One of the things I've found, again in the early days, was VAs would know a bit about social media. They'd know how to create Canva images. They knew a lot of things, and a lot of tasks, but they had no way … They just couldn't connect the dots. Clients … I think maybe the expectation was too high of clients to expect that, but we had a lot of clients that kind of wanted that. I thought, 'Well, why don't we just teach them? We'll connect the dots for the VAs.'
Even the VAs that had the experience, they went through our first training program, which I did myself live with some of our very experienced people. They were like, 'Wow, I never thought … I never … knew that the work … that it was like that, that this whole concept of even a funnel, that social media, and how it interacts with top of funnel content, and how Google keyword research matches into that, and where it fits into the kind of buyer cycle, or the life cycle of a customer coming from prospect to lead.'
It made them more able to suggest ideas. It made them able to fix problems. You know when a problem happens in your systems, and you're like, 'Oh, I just don't know where that's gone wrong. Can you look at it for me?' Because they actually understand what you're trying to achieve with this whole massive system, they're actually better able to come up with ideas. We do a lot of training on funnels and what they actually are, and then how they're constructed, and where a VA fits into a funnel. That's a big thing. They understand their role within the business more deeply.
Chris Badgett: Yeah, that makes a lot of sense; because if you're giving somebody a task about setting up a email campaign, or a lead magnet, but they don't see the whole picture, I could see them just … it's just helpful to know the forest for the trees.
Barbara Turley: Well, put it this way. I'll give you a very simple idea. Let's say as a client, you give your VA a task to set up one email with a link in it; but you haven't really discussed what is that for. Then, the link goes out to 800 people, and the link actually was slightly incorrect. The VA thinks, 'Well, I mean I know I made a mistake, but like it was a small mistake.' You go, 'Yeah, but you didn't know that it was in a webinar funnel, where 800 people have just been invited to the wrong webinar.'
The implications of a mistake that seems like a little small thing in an email all of a sudden becomes an enormous business impacting mistake. When I explain it like that to VAs, they go, 'Oh, now I see. A small mistake can actually be an enormous problem if you don't understand the context of what's happening.' That created more success, I think, when we started doing that. Most of them had never even heard of a funnel. Clients would be talking about funnels, and they're like, 'I don't even know what they're talking about.'
Chris Badgett: Yeah, I think it's a common problem for entrepreneurs to walk around with entrepreneur goggles on, think that everybody thinks like an entrepreneur.
Barbara Turley: They don't.
Chris Badgett: Funnels, and adding value, and scaling, and all these things.
Barbara Turley: No.
Chris Badgett: I think I heard something that like two percent of the population is actually entrepreneurs.
Barbara Turley: Yeah.
Chris Badgett: People see the world in different ways.
Barbara Turley: Yeah.
Chris Badgett: Can you tell us more about your email course, scalable business success formula?
Barbara Turley: Yeah, sure. Again, this is a course that's been built … At the end of the day, I think … I mean, I'm biased because I run a business like this. I've got a huge team of VAs, and the project managers, and the difference in roles in my business. There's no way that I could have built … I mean I've built a couple of other things as well, and there's no way that I could have done it without offshore VAs. As we all know, business is hard, right? Let's get to the reality here for a second. It doesn't matter what anyone looks like online. There are days in business that are debilitating, because it's so hard. It's hard to make money. It's hard to keep things moving, and to keep momentum going, no matter what your product of business looks like. Even when you are pumping lots of sales, there's so many problems in the backend that people don't really see, right? It's hard.
The only way that you can get that entrepreneurial freedom that we all go into business to achieve, because nobody goes into business to work 20 hours a day, seven days a week, and have no holiday and no money. Otherwise, why would we do it? Really, for particularly earlier stage businesses, or really even medium, the fastest and most efficient way is to be able to nail your offshore strategy. Your offshore team is very cost effective. If you can nail that, you can scale a business much easier than you can if you have onshore people who are more expensive.
Now, that's not to say you don't have any onshore people. You would, but you have them doing different types of roles than what your offshore team would be doing. This course is really designed to show people how to scale and using virtual assistants. It takes them through some of the problems, some of the roadblocks, and then how to kind of fix that along the way so that you can get a platform that is scalable. People are a part of your platform. They have to be a part of your platform.
Chris Badgett: Yeah, and that's a free email-based course, right?
Barbara Turley: Right, yeah.
Chris Badgett: So you can find that at TheVirtualHub.com. We'll also have a link in the show notes to that.
Barbara Turley: Yeah.
Chris Badgett: I just really want to highlight a point you were just talking about. Sometimes an entrepreneur is building … They're just trying to relieve stress, and make themselves super human. If you actually build like a system, and a machine, like you're saying with offshore teams built around processes, and things like that, that's what's really scalable.
Barbara Turley: [crosstalk 00:24:34] That's scalable, yeah.
Chris Badgett: … It's not about becoming-
Barbara Turley: [crosstalk 00:24:36] … are not … Another problem I see, and I saw this as a business coach. People think that if I just do more sales and more marketing, everything will be great in my life, because I'll have more money. Now, I come from a financial background. I worked in investment banking for 10 years. More money is not necessarily the answer. More freedom is the answer. We all want more freedom. We think money will buy that. Now, to a certain extent, it will. If you just pump more sales, and more marketing, and more money, you will … the front end will be great, but the back end of your business will be chaos. You will be overwhelmed and stressed out.
The internal leverage in a business is really, really important to streamline, I think, sort of before you go into that massive growth mode. Otherwise, you're just in … You just go from chaos to chaos. It's just different types of chaos, you know? People and systems are your … and processes are what you need to nail.
We're really passionate about that at The Virtual Hub, and trying to teach people that. Then, they get more success with our VAs, and our teams, and the world's a better place then, if we do that.
Chris Badgett: What are just some general tips you have for people who aren't used to thinking like in terms of processes? Let's say they're a solo-preneur who's teaching something, and through the grace of hard work and just long nights, they've launched an online course business. Or, it's going well, but they're totally burned out. They don't have any extra capacity. How could that person start thinking about … how do I systematize? How do I create processes? What can I delegate?
Barbara Turley: Yeah, because it's really overwhelming, right?
Chris Badgett: Yeah.
Barbara Turley: It's very overwhelming. Some people listening are going to be thinking, 'Yeah, I want all that, but I have no idea where to start.' It is first thing I would say is that you've got to give yourself a break. It is not something you're going to do overnight. It is a six to 12 month process, for most people. Being real. Like could I do it in three months? Yes, because I've got a lot of experience now, but I would say you've got to go on a road map of six to 12 months. You start small. You start with what are the things in my day that are really tying up my day, that are little things that I could just start to get off my plate to a VA? I can create a simple process.
Some people say, 'Oh no, I'll just hire someone for like two or three hours a week.' That's kind of okay. You can sort of get away with that, but you're going to fall into the trap then of that person has probably 20 of you. They're not really committed to you, because you're not committing to them. It can be tricky.
I think you've got to kind of commit to the process. You've got to take a step back, and take it one day at a time. Don't try and build an entire process map for your whole business in a week, because it just won't happen right. You just got to start at the beginning and put one foot in front of the other. Every week, tackle a new one. Delegate it more. Don't worry too much about 'Oh, my VA has three hours of idle time this week. I don't know what to do.' You know what? You're in the long game. Catch up with them on Skype and talk about your vision, or something. Use that time to really bring them into your business. It's a long game. That's what I would suggest.
Chris Badgett: Can you leave us with any other mistakes to avoid that we haven't touched on yet? We talked about delegating … like leaders trying to delegate, too much leadership, and not having a process, and not taking advantage of mistakes as learning opportunities to grow stronger in a relationship, and develop better processes? What other are classic mistakes do you see people making with VAs?
Barbara Turley: Yup. There's two I'll touch on. Look, communication. I mean look, many a marriage or a business partnership has broken down because of our ability to communicate as humans. We think everyone communicates the way we do. Unfortunately, people communicate differently. What you say and what someone else hears can be very different. You've got to really refine your communication ability. I would suggest asking your VA to repeat back to you, or even write back to you what you have asked them to do; just to make … especially with offshore, to make sure there's no holes in that communication line. Again, people will think, 'Oh, an awful lot of work.' It pays dividends in the end, trust me. You want to grow a business here, so you just got to think of the long game.
The other one is when … again with delegation. When people set up a process, and they set up their training, and they get their VA, and they delegate it all. They still fall into this mindset of, 'Well, delegated now and it's her problem.' Oversight is a key part of … and I guess it's leadership stuff as well. Oversight and checking in is important to keep things on track. People forget to do that.
Let's say the deadline for a task is this Friday. You don't even think about it until Friday at 4:00 when you tap your VA and go, 'Hey, what's happening with this task?' They're like, 'Oh, I messaged you and I was waiting for you to get back.' There was no check-in milestone point for you with that person. They became overwhelmed and you didn't know. Maybe they didn't communicate it back to you properly, or whatever, but they're the VA. You're the leader. You have to have a sense of oversight, and know how are you going to have your team and do your task, but also how are they going to report back to you?
If I could leave with one tip, a daily huddle, 10 minutes is all you need. Make it non-negotiable for both of you in your diary, every single day. Catch up and do the quick run through of where the problems are. That will really get … it's a game changer.
Chris Badgett: Yeah. My company, Lift LMS, we operate remotely. Our daily stand up meeting or scrum, or whatever you want to call it, it's the backbone. It doesn't have to be long, but it's the thread that kind of holds it all together.
Barbara Turley: Yeah, and I think the trick with that is you know the days where you think, 'We could probably reschedule it today. There's nothing to talk about.' Do it anyway. Even if it's five minutes, jump on and shoot the breeze together, or something, so that it's a solid message to your team that this one is a non-negotiable. You as the leader, you show up. You can't be the one always canceling. Then it shows your team that it's not important.
Chris Badgett: Yeah, that's a really good point. Also, I would add, too, [inaudible 00:31:00] … I like Asana. I also like Trello for project management.
Barbara Turley: Yeah, Trello's [crosstalk 00:31:05] …
Chris Badgett: Email is not a project management tool. When you use those tools, they can also take a lot of the pressure off of like follow-up, and prioritizing. It's just very hard. I mean just all these boxes can explode, but project management tools can keep it together and help communicate-
Barbara Turley: [crosstalk 00:31:26] You can't manage your offshore teams with email. I'm just going to leave it at that, because I've seen disasters happen of missed, 'Oh, I didn't see that bit,' and … instructions in five different emails. Disaster. You're going to set your team up for failure, and you'll blame them. Don't do it.
Chris Badgett: Yeah. That's good. Well Barbara, for people who want to find out more about you and The Virtual Hub, where do you want to send them?
Barbara Turley: Sure. If you just pop over to our website, TheVirtualHub.com, we've got two strategy consultants, offshoring strategy consultants. One in Australia, and one in Ireland; actually where I'm originally from. We do. We cover all time zones. No matter where you are in the world, we also have VAs that work all time zones in our offices in the Philippines. We have full offices and everything.
I suggest jumping on a call with one of our sales guys for a quick chat, and connect with us over there. We're also pretty big on Facebook and Instagram. We're all into [inaudible 00:32:28], and inspiring tips. We've got some stuff over there. You can see what our VAs do on social media by following us on social media as well.
Chris Badgett: That's really cool. We're going to have all that in the show notes. Barbara, thank you much … thank you so much for coming on the show. For you, the listener out there, this is a huge knock of opportunity on your door about de-stressing, delegating, and realizing the power of a team. Go check out TheVirtualHub.com. Thanks so much Barbara. We'll have to do this again sometime.
Barbara Turley: Yeah, I'd love to. Thanks, Chris.