In this episode of the LMScast podcast hosted by Chris Badgett from LifterLMS, balloon artist and entrepreneur Ziv Raviv shares story of his 6 figure membership site successes in tiny niches. Ziv has a company called Kivi Media, and he's a very active course creator, coach, trainer, and somebody who loves to help business people, relationship people, and people working in very specific niches.
Ziv runs three main training platforms: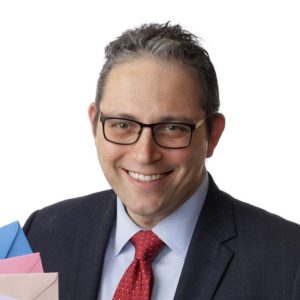 Starting out, Ziv had his business Balloon Artist College. He later acquired Kids Entertainer Academy, because it supplemented his niche very well, and they're closely tied together. It also serves as a cross-sell for his niche, as many balloon professionals will cross the line into the entertainment space, and entertainers will cross the lines into the design world, art world, and balloon space.
The Generous Marriage podcast and academy are the newest additions to Ziv's business stack. And while they haven't gone into the membership space yet, they're selling individual courses, and it's really an interesting process to watch as each business grows for Ziv and his company.
In 2019, Ziv's companies did about $277,000 in revenue, with about $100,000 coming from Balloon Artist College, $90,000 from Kids Entertainer Academy, and the rest through Generous Marriage.
In this episode, Ziv breaks down some key strategies for selling successfully and finding product-market fit. A key tip is that you can't make assumptions on where your audience is at. You really need to talk with them and find what they're struggling with in order to point them in the right direction and fill in the gaps with products that can help them on that journey.
You can learn more about Ziv and the services he offers for helping course creators and business people online grow their businesses at KiviMedia.co. He has resources there such as infographics with ideas for finding success in the education space. And they coach educational entrepreneurs, coaches, and podcasters on monetization, so if you need help with your business, you can find Ziv there.
At LifterLMS.com you can learn more about new developments and how you can use LifterLMS to build online courses and membership sites. Subscribe to our newsletter for updates, developments, and future episodes of LMScast. If you like this episode of LMScast, you can browse more episodes here. Thank you for joining us!
Episode Transcript
Chris Badgett: You've come to the right place, if you're a course creator looking to built more impact, income, and freedom. LMScast is the number one podcast for course creators just like you. I'm your guide, Chris Badgett. I'm the co-founder of the most powerful tool for building, selling, and protecting engaging online courses called LifterLMS. Enjoy the show.
Chris Badgett: Hello, and welcome back to another episode of LMScast. My name's Chris Badgett, and I'm joined by a special guest, a LifterLMS customer. His name is Ziv Raviv, and he has a company called Kivi Media. One of the great things about Ziv is he is a very active course creator, coach, trainer, somebody who helps business people, relationship people, and people in a very specific niches. I'm super excited to get into this conversation.
Chris Badgett: Ziv has three main training platforms. One is called Balloon Artist College, which is, these are the people that tie these animal balloons and stuff and entertain at various things, and that's a whole niche business. The other one is called Kids Entertainer Academy. These are people who make money entertaining kids, like magicians is an example. And then we have Generous Marriage which is a relationship-type niche. But first, Ziv, welcome to the show.
Ziv Raviv: Thank you, Chris, for having me here. It's really good to be here. I've been really excited about this interview, because LifterLMS is the platform that we use, and it enable us to not worry about the technical stuff, and to focus on getting stuff done for our customers, shifting their lives to the right direction, to where they want to be. And I just am glad to share this moment with you here and with your audience.
Chris Badgett: Well, thank you for being an open book. This makes me super happy just to see somebody be successful with LifterLMS. And since you're an open book, how long have you been using it and how much money have you made with it?
Ziv Raviv: We actually started in 2016 which is four years ago. We've grown organically throughout the years, but just in 2019, we did a total of $277,000. We actually had milder targets. We thought we will do $230,000, but we just crushed 2019. And we are still looking at 2020 and planning to grow just like we've done prior to that.
Ziv Raviv: Before that in 2018, we did $165,000, so the jump is totally possible, and real, and amazing. And I have to say that this is something that isn't easy. There's a lot of hard moments behind the scene where you work hard, and you hustle, and you rely on a team, and you rely on technology, and everything comes together eventually for those results. There's no silver bullet, unfortunately, for that type of growth, but we are making a living. We have a team of four graphic designers and two website fixers and two copywriters. We have families that we feed. We help hundreds of customers on the overall. And it's one big family, us and our customers. We really have relationships and friendships that matter.
Chris Badgett: That's awesome. A couple quick just details about the numbers and the financial stuff. Which one's biggest, the Balloon Artist College, the Kids Entertainer Academy, or the Generous Marriage? Which one's the biggest player in your three-academy stack?
Ziv Raviv: We've started with Balloon Artist College and naturally, as a result, it's also the biggest. And then we've acquired Kids Entertainer Academy because it supplemented our niche very well. It was very closely tied together. So a lot of time, balloon professionals will cross the lines into the entertainment niche, and a lot of times, entertainers will cross the lines into the design world, and art world, of balloons.
Ziv Raviv: And the Generous Marriage podcast and academy are the newest ones. They haven't reached the maturity of the subscription of the membership side yet. It's still an online platform for individual courses. So it's fun to see how each of the babies grow in their own pace. And yeah, I would say the split is about $100,000 for Balloon Artist College, and about $90,000 for KEA, Kids Entertainer Academy, and then the rest goes through coaching and Generous Marriage.
Chris Badgett: That's awesome. Since you and I both share a value or something around there's no magic bullet, there's a lot of hard work, in 2016, I think you said was your first year, do you remember approximately how much money the Kivi Media made in that year?
Ziv Raviv: Back then I didn't even know to call it Kivi Media. I started with just creating a podcast, Balloon Artist Podcast. And in three months time, I managed to create an email list of 400 people, which might not sound a lot, but they are so niched that it was enough to do my first launch, and I do $11,000 at that launch which back then sounded unbelievable.
Chris Badgett: That's awesome. Yeah.
Ziv Raviv: Yeah. And then the same year I did the same product launch again, and made another $11,000, and I figured out that we need to reposition ourselves, and we need to work with more content partners, because I don't want to be teaching everything by myself. I want to be able to grow significantly more with every instructor that comes to teach with us.
Ziv Raviv: So, we started signing up content partner agreements in 2017, which was our second year of operation in the education niche industry I would say. We launched, instead of two launches, we did eight and we made $80,000 as a result.
Chris Badgett: Which year are we at, here? Is this second year?
Ziv Raviv: Yes. Second year of operations.
Chris Badgett: Yeah.
Ziv Raviv: The second year. So, during that second year of operations, we understood that we have a lot of courses and it doesn't make sense to keep selling them individually. And then we basically bundled them into a package on Balloon Artist College, and that's when it was formed as a subscription-based platform where people can either buy a subscription, they can join some free courses, or they can buy individual courses. So they really have a lot of options. And we went all-in with webinars as a primary source of content. And challenges. We do four challenges a year for our customers where it's a 21-day challenge, which creates a lot of buzz in the Facebook group that we run.
Ziv Raviv: So, on the overall I would say we started to find what are the tools that work for us, we really narrowed down on the types of marketing that bring us results fast, so we're not scattered through eight different platforms. We focus on a good, valuable podcast, and a good Facebook group that is active, that brings the community together. And then in 2018 I was offered an opportunity to buy the Kids Entertainer Academy as a whole, and that's when I figured out I need to look with a helicopter view on this whole situation of the online education niche. I really love providing value to people and creating real relationships, and that's when we've transformed ourselves into Kivi Media.
Chris Badgett: That's awesome. Just a question, just as we're getting into the numbers and whatnot, I love how niche you are with the balloon artist, how big is that target market? Do you have a sense of how big it is and how international are you? Are you focusing on your country? Are you focusing all over the world? How big is this… Tell us about this balloon artist niche?
Ziv Raviv: It's actually a very, very small niche. In general, with everything we do in Kivi Media, we focus on international. So everywhere that people are listening to podcasts in English, that's where they listen to us and join our programs. And I'm an Israeli guy. I live outside of the state. But we serve people from Canada, from the USA, from the UK, from Australia, and a lot of people from other countries in Europe and Malaysia and Philippines, and other countries where people have this passion for balloons.
Ziv Raviv: I don't know what is it about balloons, and balloon art. I'm personally also a balloon artist, a certified balloon artist. I did my exams and everything even before there was a Balloon Artist College. There's something addictive about it. People that like wine, they can talk about wine forever. So I'm the wine guy but with balloons in a sense. And so in terms of catering to the entire population, that's how we do it. What was the other question? I forgot.
Chris Badgett: Oh, I was just curious about the niche and how big it is?
Ziv Raviv: How big is it? Wow. It's so small. It makes me cry to think how small it is. We have about 3,000 to 5,000 people that are actively making money from this art form, and about 12,000 people all over the world that will be DIYers. They do it themselves. They watch YouTube videos. And some of them slowly become professionals and want to make this either a part-time thing or a full-time thing. And that's when we can help them.
Chris Badgett: So they're going pro? They're like, "It's no longer a hobby, we're turning this into a business." And there's 3,000 to 5,000 of those people in the entire world?
Ziv Raviv: Yep. And some of them are not speaking English at all, and stuff like that. So in essence we have 2,000 people in our email list and this is what we've got. And it's hard to grow the numbers as a result, because it's a very closed niche, where we don't expect, suddenly, new people to join the niche, because there's no need for more than that.
Chris Badgett: Well, since we're talking about… I mean, it's awesome to have such a focused, small niche. What's your approach to pricing? And depending upon when you're listening to this, it may have changed or whatever, but if you have a small niche, and different niches have different willingness to pay, so what have you figured out in terms of pricing?
Ziv Raviv: We've decided to go relatively expensive, to be premium with everything we do in this specific niche, for a few reasons. First of all, it is small, so we wanted to charge $50 for the subscription, $50 a month. And our courses run, we have 60 courses that are under $100, basically those are the courses that are included in the subscription, and we have about 12 courses that are over $100, and they cost between $200 to $2,000. So these are upsells courses, and ways for us to create a long-term relationship with our customers, because after six months we give them a pick of one course that is over $100. So it's a way for us to create this dialog about, "Are you ready to invest more into your business?"
Ziv Raviv: And then the coaching services, which is the business coaching, and group coaching, these are significant part of our revenue. It's 50% of our revenue, actually.
Chris Badgett: Oh, those are upsells or included?
Ziv Raviv: No, they are not included. The over-$100 courses are not included and the coaching is not included. Either you get access to me, for example, these days, in the pandemic, one of the things we did was to do a weekly meeting with me, which is basically a group coaching meeting for all of the members. And it's an opportunity to bring more value to them, help them with their current needs, and also to listen harder to their needs.
Ziv Raviv: But in terms of we sell coaching bundles, packages, programs, three times a year. We take 12 people to a group coaching session of three months, and then the rest of the year, during the whole year round, we take private coaching clients from all of our schools, basically, and from outside of the schools.
Ziv Raviv: So I do okay with this small niche because we offer them a lot of ranges of opportunities to work together to help them, and it's a readiness level. Some of them are ready for really building their businesses, and they understand they need help. And some of them, they actually have alternative that are free. So we have to deal with stuff like people who love helping one another finding YouTube videos that are totally free, and are amazing. Right? And we want to produce a better experience for them.
Ziv Raviv: So, there's a lot of learning involved in finding out what would be something that they want, and then giving them also something that they need, and so on.
Chris Badgett: Wow, that's awesome. Well, let's talk about the pandemic times. We're recording this in early May, and you said before the call that you had your best month ever, I believe, in April, for people who can't even go to work right now because it's not a social distancing thing. What happened? How did that happen?
Ziv Raviv: First of all, before I answer this, and it's a really interesting story, I want to say how tragic this whole situation is. And no matter when you're listening to this, guys, I'm sorry about this whole situation. If you know someone that was sick, or even died, it is just tragic.
Ziv Raviv: When this pandemic started, although we have enough food, we have a huge crisis in our lap business-wise, because 100 of our customers in two big schools that we run, 100% of the customers cannot work. They are unemployed, period. They cannot deliver balloons to parties and install huge balloon decorations. They cannot entertain in the party. There is no parties. And they cannot do a complete magic show or soap bubbles or face painting or whatnot. Just impossible.
Ziv Raviv: As a result, what would you cancel first on your expenses? Pretty fast you reach the decision of, "Hey, I can save $50 right now," or $30 in the case of the Kids Entertainer Academy which is priced lower, and it's a bigger niche. And we have decided to be very, very proactive. Just to be the noisy kid in the party that takes all the attention. We decided to be that. And we've announced that we're going to do an operation against this thing. We asked out people on Facebook, we did a poll, what do you want us to call this operation? And Coronabuster was the choice.
Ziv Raviv: Coronabuster Operation was a multi-layered operation. It started with a free course. 10 hours of content for everyone. We cherry-picked 10 hours of our best content and put it in a free course, and made it available for everyone. And we've seen a lot of new people joining our email list as a result.
Ziv Raviv: And then, we announced that all of the webinars that are usually gated only for members, we do each in school seven to 10 webinars each month.
Chris Badgett: Wow.
Ziv Raviv: So all of them are now going to be free for watching live, kind of like the other businesses that do the online courses live for free, and then you can-
Chris Badgett: Like a virtual summit?
Ziv Raviv: Yeah. Pretty much. But we said this is new for us, we are still learning, but we will make everything available. Anyone can join any of our webinars. If you want to watch a replay, we will not delete the Facebook Live version of was live. You can go ahead and watch the lecture there for free. But if you want to watch it in the comfort of our LifterLMS portal then you need to be a customer. And as a side benefit you will also get access to 60 courses or so on.
Ziv Raviv: So we did that, and then we didn't see any shift yet. So we know that we needed to do more for our people. And then we announced that we are doubling the amount of webinars. Not just doing them free, but doubling them up. We wanted everyone to be just too busy with learning new stuff and keeping a positive atmosphere, because our people, they love learning new tricks with the balloons, or the magic, or whatnot, and I understand why.
Ziv Raviv: When we did that, that wasn't enough either. So we understood that we need to listen better. I call it listening harder, to what they want. That's when we created the All Hands On Deck meeting. We used to do Q&As once a month, but we would use the Zoom webinar too, so they will basically see my face, and they will ask questions over chat. Which was nice, and a way for them to get access to a business coach for very, very cheap, but they didn't feel a part of it. And here we changed the name. We didn't call it Weekly Q&As. We called it All Hands On Deck, which sounds a little bit urgent. And it was a meeting instead of a webinar.
Ziv Raviv: A lot of people really appreciated showing their face, and showing their voices, and brainstorming together what can we do. On the first week, we talked about how we want to make money even though we can't, and maybe doing something virtually, a virtual show, will help us with that. Or maybe doing something that has zero contact with other people, with the balloons, will help with that.
Ziv Raviv: Then the next week, they came in and they asked the same questions, about how can we make money over this virtual thing? And it was clear from the videos, you could see them leaning forward and really listen, and I shared with my wife, I didn't create the Generous Marriage for no reason, I really believe in working on your relationship and I shared this with my wife, and she suggested, "Why don't you make them a course about how to do a virtual show?"
Ziv Raviv: In the beginning I was like, "No, they can watch the replay of the Q&As of the All Hands On Deck and everything they need to know is there." But I woke up the next day and I started working on building a course, and I started talking about this course. And every day I talked about the course, another member will join and suddenly after three months, that were actually hard because of the pandemic, as of January, people were already afraid of the pandemic because they've heard about it in China, so we've had really hard months. And then, suddenly people are joining again.
Ziv Raviv: So, we knew we've hit a nerve and we've found what they really want. They want to make money and they want to have this feeling of dignity, of bringing value, of making smiles, and it's actually possible. It's actually possible to do that, even virtually, and it's beautiful to see kids laughing again on their birthdays. Right?
Ziv Raviv: We've listened more and more with the weekly All Hands On Deck meeting. We understood exactly what they need. They told us. They literally told us. "So how do we market these virtual shows?" No problems. We have four graphic designers. We have created this thing called an overlay marketing pack. The way this works, it's so easy on Canva, you just load a background picture that we give you and then you put your picture, and then you load an overlay which is transparent, but it just creates an instant poster for you. You just immediately look like you're the star of a show, which you are, but it's a virtual show.
Ziv Raviv: So, we've helped our customers to build marketing materials, to sell their virtual shows, and they started to see results and make money again. And that encouraged other people to join as well. And as a result, in April, it was the best month we had in the last 18 months.
Chris Badgett: Wow.
Ziv Raviv: And we are still, this has been crazily busy. We don't sleep much. All of the thing is dedicated on finding more solutions, and more ways to help our customers, and the people that are considering becoming our customers. And it's just a snowball effect, to listen that hard. With people who didn't know how to charge taxes for their balloon deliveries, so we've created a resources where they have the entire map of the States, or with 50 states, and they can click on a button, see the map of their country, of their state, and then we've collected for them all the resources they need. How to open up their business correctly, how to charge the right amount of taxes in their state. How to be careful from not breaking the law and not taking any risks. So on certain states, it's totally illegal to do these type of things even if it's a contactless delivery. And we always encourage our customers to respect their lives and the law and not to do anything that is dangerous.
Ziv Raviv: And then, even resources about how they can ask for a grant and stuff like that for the pandemic. So we went above and beyond with creating resources every single week, according to what they need, with more overlays for Canva, and with more marketing assets, and with more video trainings, and interviews, specific about their current wants. And yeah, it's quite amazing when you help give people what they want, which in this case, making money, and you change their lives to the better, then they listen. They listen to you.
Chris Badgett: Wow. I think this is what a great business coach does. I mean, you're really clear on the result. And yeah, before they wanted to make money, and they had this passion, but the world changed, and you just pivoted with the world and just helped them do it in the new reality. That's really amazing. But it's also, when you think about it, it makes sense. But that involves some change and some thinking and doing things that you weren't comfortable with. Maybe it feels kind of weird to give away stuff that you were selling for free, or it's scary. How did you deal with that fear?
Ziv Raviv: For a very long time as a coach, I've been already trained on not using fear at all as a factor in my decision making and in business. So when I notice that I have fear, I see that as an opportunity to know that I'm on the right track, and that I need to go even further. And it's actually one of my keys for understanding if we really reached a maturity level, is are you that generous that it really hurts? It hurts on your stomach that you're giving away so much good stuff?
Ziv Raviv: And this is the level of generosity that actually pierces through the noise of all those feeds and life and work and kids, and so many things that steal your attention, our customers' attention, that you have to pierce through this very, very thick layer of noise. And being very, very valuable, by being generous as well, is an amazing way to do that. And that's one of the key things that I love about this podcast, is how much attention you put into the transition in your customers' life. Really make their lives better. And that will help you as well.
Ziv Raviv: So I don't take fear very seriously. It wasn't always like that. I really recommend the book The War of Art by Steven Pressfield. A fundamental, really a course in life, about how to overcome fear.
Chris Badgett: That's awesome. Since we're here, we're going to come back to business in a second, but you were talking about generosity. Why did you put the word generous in front of marriage?
Ziv Raviv: That's a good question.
Chris Badgett: Just for the listener, three platforms. Balloon Artist College, Kids Entertainer Academy, and Generous Marriage academy. So what is Generous Marriage academy all about and why do you use the word Generous there?
Ziv Raviv: This is actually the only platform where I have a partner that is the co-host of the podcast, and the partner in the creation of the Academy, and he is a licensed family and marriage therapist. There is a funny story around that. He actually was our therapist, me and my wife, and he was that good, he was like a bomb engineer that has 20 seconds to defuse a bomb, and he's like, "Okay, no problem." Cuts the red wire and boom, suddenly the relationship is relaxed, and efficient, productive, and love can be re-ignited and so on. So I just had to fire him and partner with him.
Ziv Raviv: Back then I was totally immersed, to the point of obsession, with learning about relationships, and about how do you build them stronger? How do you make them better? Because I figured out, as an entrepreneur, and as a coach, that it's kind of like we have this glass ceiling behind us, where we think that we can not succeed more than where we are at. We want to, but we think that we can't.
Ziv Raviv: And a lot of times, once you get the support you need from your relationship, that's when you can break the ceiling, and that's when you have some clarity around how to do that. In other words, to make it simple, your relationship with your spouse will determine by much how successful your business is. And if you are stuck, if you plateaued on your growth, there's a really good chance that you cannot really convey your needs properly with your spouse so that she will support you, or he will support you, and by working on your relationship, by making some breakthroughs, and it's hard work. Man, that's really hard work. But by doing that, you can get to the level where you have energy leftovers. That's when you can be generous, when you have energy leftovers, when you know that you've got your back covered with your family, or with your spouse.
Ziv Raviv: You know, and I'm sure that many people that listen to this podcast, they know how hard the hustle is. The hustle can require long hours and crazy hours and sleeping in different timezones and so on, to what your family does. And you cannot wake up and get the face. It's just going to kill your chances of writing a good email that day to your customer list if you woke up and got the face of, "Why are you waking up at this hour?" Right?
Chris Badgett: Yeah.
Ziv Raviv: So, once you figure out your relationship, you can actually wake up and someone will come to you and bring you a cup of coffee, and support you, and want you to succeed. And I think that in general, you want to also want to succeed with your family, and be able to provide for them and have them as motivation, so that you can provide even more. So my therapist, and now partner, was using a lot of tools in his box of tools, that for the word, for the metaphor of generosity, where you learn to listen better and you learn how to vent together, and also to fix.
Ziv Raviv: And just as a quick example for that, these days we have to wear masks, right? And my wife has made all sorts of two-sided masks, where there is different cotton on different sides. And we're working on a version, just for educational purposes, where it will say, "Just listen," on one side, and on the other side it will say, "Can you help?" So when you put your mask on, you literally are guiding your partner in the conversation to know what are they expected to do? Are they expected to just listen, which is important on certain conversations, or are you supposed to find a solution to a problem and figure out what is the point? What is the problem, and fix it?
Ziv Raviv: So, these are the type of tools that help you clear up some of the frustrations of the relationship, and be way more productive, and as a result have enough energy to be generous to each other and generous to everyone around you.
Chris Badgett: Wow. This is a goldmine, Ziv. I appreciate it. I'm going to have to early release this one. I think you touched on it, but I just want to make sure we get it. What do you mean by listening harder?
Ziv Raviv: This is something that we figured out the long way. We already know from marketing that there's unicorns out there, right? You try all sorts of things and suddenly you see this one Facebook post, that was really good, and that's the unicorn, and you need to put more money there or understand what is going on. Why is that working?
Ziv Raviv: And that's true to any type of marketing. Well, with membership sites and with courses as well, if you don't validate your idea, people are less likely to buy what you're making. We've launched, in the last four years, over 120 courses, either by producing them, launching them, or packing them, or selling them. So we've noticed how important this stage is. But when it comes to a subscription side, the membership side, you have to work really hard on listening to understand what people want.
Ziv Raviv: A lot of time, I see this also as a coach, we have this triangle of listening harder. Of how do you do that? How do you really make a sale in a way that people react to it? So the first part of the triangle is the awareness, and this is something that I've heard you talk about many times. It's so important to understand the different levels of awareness that are possible. Someone might not even know that they have a problem, or a bleeding neck, and some people are aware that they have a problem in life, and they don't know that there is a solution. And some people know that there is a solution, but they didn't know your solution is the one that they should use. And some people know that there is a solution and they want yours.
Ziv Raviv: You have to know that. You have to know that. You have to not make any assumptions. Even just by knowing that, that you have to know that, you have to listen. You have to find ways to find out if the person that you're talking with in your email, or in your Facebook post, or on your webinar, what is their level of awareness? And one way to overcome, if you don't know, is to not make any assumption and bring them through their awareness level. So talk to them about the problem and aggravate the problem. Talk about how bad it is, and then talk about different solutions, and only then talking about your solutions, instead of the regular marketing that I get exposed to so often, which is, "My solution is great because. I'm awesome because. You should pick my product because." But I don't even know if I have a problem that you fix yet, right?
Ziv Raviv: So being aware of their awareness. That's one thing. The second point in the triangle is what do the customers want? We all know the graph of want versus need, where you might sell something that people don't want and don't need, and you're not going to make any money. You might sell something that people don't want but they need it. Like a painful procedure or something like that. A medical procedure. They know they need it. They don't want it. And there's a good chance that they will avoid buying it for many years.
Chris Badgett: [inaudible] planning.
Ziv Raviv: Yeah, for example, couples therapy. There was a research about that. On average it takes a couple seven years to actually go through the whole cycle of awareness and pick a therapist and go to them.
Chris Badgett: Wow. Yeah.
Ziv Raviv: So it's a lot of time involved in that wait. This can be fixed in a month. So you want to understand what people want. You might create something that they don't need but they want, and they will spend money on it. And the proof for that, fluffy unicorns. People buy fluffy unicorns in all sorts of shapes and sizes, all over the world, not because they need it, we don't need unicorns, guys. We need other stuff. But you will want them because they're cute and fluffy. So we buy them.
Ziv Raviv: And then you might sell something that people want and need, and that's of course the best situation that you can be in. Well, you have to find what they want. You just have to. You have to find ways to listen harder. And here's a quick tip about that that I found super-productive. You probably have a Facebook group if you have an audience. So in your Facebook group, I'm not talking about the paid one even though it works well for the paid one too, for access. But on the free one, you can ask people, okay, something like, "Where did you find out about our podcast? Or did you know that we have this podcast?" And they say, "Yes." Okay? So just a way for you to plug that podcast in or that content creation in.
Ziv Raviv: But then you ask this $1 million question, and that is a variation on the famous, "What is your biggest hurdle?" Question. That question, you can have a different variation on it which is something like, "You've joined this group for a reason. You've been hoping for some change. What is your biggest hope about that which made you join this group?"
Ziv Raviv: So it's a little bit more relaxed, more subtle. It's more about, "Hey, you chose to join this place. I didn't tell you to join it. You joined. You asked for it. So tell me, it's a mandatory question, tell me what is your number one pain point? What is your number one desire or what is your number one hope to overcome something in your journey?"
Ziv Raviv: And we've been getting results that were very interesting, but then we applied listening harder, not just collecting them for the purpose of having that in copy of our sales page or whatnot, or emails, or funnels, but also to just on a day-to-day manner, go there and fix their problems. Literally tell them, "Oh, you wanted to learn new games for playing with your kids? No problem. Here are two free resources. Here's one paid resource and here's another two free resources." Boom. Now you've listened to them and you gave them what they want.
Ziv Raviv: I love the way that you presented it in one of your Mastermind groups, where you presented it like a broccoli with chocolate. What you want is the chocolate. So that brings them in. And it's funny how their reason to join a subscription site, there's so many reasons, right? You have all sorts of benefits, but they joined for one reason. They don't join for all of the reasons. They stay after they join for that one reason and that one thing is something they wanted. So you had something they want, and they need to join the subscription. So they join the subscription and then they find out they have these other 60 courses that they can join and it looks really good, and it's the real deal. And then they stay.
Ziv Raviv: So, that's how you listen to them better, to understand what they want. But you also need to give them what you need. If you're not going to give them what they need, you don't have substance and you don't give them… The number one thing which people need is results in their lives and in their businesses. They need results. They need the change. That's why they were willing to pay for any some sort of transformation in their lives. And that's what they need. You need to find ways to do that. And one way to show them that you will give them what they need is really amazing testimonials, that focus on the transformation. Right?
Ziv Raviv: So you listen to their awareness level by not assuming where they are in the process, or by knowing, because they went through a funnel. You listen to what they want to tell you. What do they want to get from you with those Facebook groups, and those other tools for that, like the weekly meeting that we did, All Hands On Deck. And then you give them what they need at the end. But the way for you to actually prove it to show them a lot of testimonials, or a lot of data points that will actually prove that they will get what they need.
Chris Badgett: That's amazing. Wow. I clearly see why you're a six-figure education entrepreneur at this point and moving on up. I had a question for you. You said they joined for one thing. I love this idea. I haven't really heard that or thought of that before. So am I correct, for the Balloon Artist College, yeah, they need to know how to do contracts, they need to know how to start a business, they need to know how to not break the law, they need to do all this, but their primary thing they need is they need to make money, right?
Ziv Raviv: That's what they want right now.
Chris Badgett: Yeah.
Ziv Raviv: And I call it a want and not a need, and here's why. Some of them actually also need to make money because they have bills, right? But on the overall, when this is done, the most important thing would be, did you build your business? Did you manage to improve your skills? For an artist, you don't want to be falling into depression, which is the artistic curse. A lot of people that are in our niche are suffering from real depression. And we try to help them with that too.
Ziv Raviv: But, the best thing that they can do, what they need to do, is go to their website and fix their website, make it look amazing. Why? Because that website, the 20/80 rule, the websites are going to affect 80% of their deals in the next 12 months. So by applying the 20/80 rule, that's what they need to do. Focus on their skills, build amazing new designs with their balloons, or routines with their magic, and go to the number-one funnel of marketing, usually a website and some graphic, and focus on that. Make it better. That's what they need to do. We'll help them with that after they join. What they want to do is feel good again about being a valuable part of their family, of society, and even all those smiles and claps that they get. This is very addictive. They really enjoyed that, and I can see why.
Ziv Raviv: So, that's what they want. That money is a symbol for making smiles again and that's why I think that that money is sometimes not what they really need.
Chris Badgett: Wow. That's awesome. Well, I do need to wrap it up, looking at time. Just real quick, what do you mean by a reverse funnel?
Ziv Raviv: I think that the funnel, you don't need one more funnel. You're not one funnel away from making your business work. We are not. There's three fundamental problems with the funnel as a metaphor for business. One of them, in real life, there's gravity that helps you. The gravity makes the water go through the funnel and this gives you this subliminal idea, that I'll just build a funnel and it will work, right? Water goes through funnels, gravity will help me. And there's no gravity. In fact, in business there's something the opposite. There is gravity that is working against you.
Ziv Raviv: So people, they prefer to not take action. People prefer not to listen to you, because it's easier to not to listen to you. They don't have time for that. They don't have money or time for your stuff. So gravity doesn't apply. And then in real life, you don't take a funnel and lose water out of the funnel. But in a business funnel, you lose people at each stage. So again, the metaphor is confusing. Why am I losing people? A real funnel is something to slow down water. And a business funnel doesn't want to slow down, not necessarily.
Ziv Raviv: Lastly, a real business is a combination of funnels, and you never really use funnels that way in real life. So I really believe the metaphor is confusing. The reverse funnel metaphor, and I'll try to be brief, is what we call a pyramid with a free party. A pyramid with a free party. And I'm not talking about those pyramid schemes or multi-layered marketing. Forget about those. Just release the connotation of a pyramid is a bad thing. Pyramids are not just bad things. This is just a metaphor for a building that has a shape.
Ziv Raviv: You go to Egypt, you need to choose which of the three pyramids you'll go to, and there's three different parties on the ground level, on the ground on the first level, and then you choose which pyramid to go to according to which party is cooler. That's how you want to go to a party in Egypt in the pyramids. So if you know that one of the parties have free food, free drinks, and someone famous is somewhere in the pyramid, that's a way better party. You'll go to that.
Ziv Raviv: The party is a metaphor of anything you do for free. Your podcast, your YouTube channel, your marketing, whatever you do for free that you are not paid for that time, that's your party. It better be a really good party. And then you go to the party and you find out that you want some pizza, and the pizza is $12, if you climb this ladder. So you go from the ground to level one, actually, on the pyramid. And that is your tripwire, of your cheapest offer that you can make.
Ziv Raviv: You won't get people to buy that $12 tickets just because they were in the party. You'll get them to buy it if they really want what's in there. On that next level. They won't climb the ladder, it's really hard to climb the ladder, it's physical and it might be even scary for some. So they climb to the first ladder and then they find out that on the next floor, on the second floor, they can buy for $37 better seats and you can choose your toppings on your pizza, and there's some restrooms there, and you really need to use the toilet. So you don't want to go outside, so you pay an extra $37, you go to the next level.
Ziv Raviv: And then you find out that the celebrity you are looking for is there, choosing his toppings for the pizza, and he's telling you, "Hey, for $100, on the next level in the pyramid, I'm doing a private lesson for 20 people." And then when you're there, you find out that on the next level for $1,000 you can have one-on-one with them, and when you go there, they tell you, "For $5,000, we will do your shit for you. We will give you a done-for-you service of some sort," and they are the best.
Ziv Raviv: So you don't offer all of the ladders to the people in the free party. You choose basically which ladders to show them and when, and if someone comes to you and say, "Hey, can I have some of that $5,000 ladder level option?" You will go down for them, you will take them in a helicopter and you will take them all the way up. So you will give them the special attention that they will deserve. You wouldn't tell them, "You first buy for $12, and then you pay for $37," and so on.
Ziv Raviv: So, I believe it's the multi layers of the pyramid, with ladders that are hard, that you need a really good reason on every single decision that you offer, and with the metaphor of the free party being everything you do for free. All of this together actually reflect real life in business. So you don't need one more funnel. What you need is a pyramid with an amazing free party.
Chris Badgett: Wow. You've given me a powerful new tool. Ziv Raviv, thank you for being a shining example of the LifterLMS community, and my hat's off to you and what you've built, and just staying with it over the years. And working through problems, and genuinely helping people. It really lights me up just to see the impact somebody like yourself has on the world. Thank you for coming on the show. What's the best place for somebody to connect with you?
Ziv Raviv: The best place is to go to KiviMedia.co. That's K-I-V-I and then Media, M-E-D-I-A, dot co, and that's dot C-O. So KiviMedia.co. And then we offer a lot of infographics about our ideas on there, and we also coach educational entrepreneurs and coaches and podcasters on monetization. So if you need some help with your business, you can find me there.
Chris Badgett: Amazing, Ziv. Thank you so much, and keep up the amazing work.
Ziv Raviv: Thank you, Chris, for all of your support, and all the value that you provide out there for free, and I love LifterLMS. It's my chosen platform, and I'm very proud to be here today. Thank you.
Chris Badgett: Thank you.
Chris Badgett: And that's a wrap for this episode of LMScast. I'm your guide, Chris Badgett. I hope you enjoyed the show. This show was brought to you by LifterLMS, the number one tool for creating, selling, and protecting engaging online courses to help you get more revenue, freedom, and impact in your life. Head on over to LifterLMS.com and get the best gear for your course creator journey. Let's build the most engaging, results-getting courses on the internet.