Learn how to build WordPress LMS websites for schools, camps, enrichment programs, and nonprofits with Tara Claeys in this episode of the LMScast podcast hosted by Chris Badgett from LifterLMS. Tara is from an agency called Design TLC which is focused on WordPress and serving schools.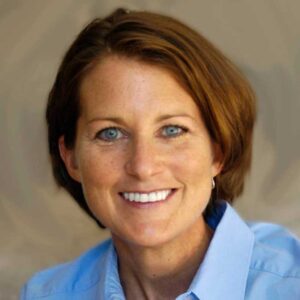 Starting in advertising out of college in the 90s, Tara got married and moved to Washington, D.C., and then to Chicago where she ran an ad agency and moved into marketing doing work for different kinds of businesses. Eventually she landed at MCI, a long distance telephone company. She did a lot of work in direct mail for them and didn't feel very fulfilled. So after having her first child she started to dive more into computers, as they were becoming more popular.
Tara learned Photoshop and started designing and selling stationery. She ran that business for about 10 years with just word of mouth and craft shows for advertising. She built a website for her business, and that was in about 2010. In 2013 she went to a WordCamp, and that was when light bulbs went off for her, and she immersed herself in the WordPress community learning about digital marketing.
For the last 10 years, Tara has been building websites for local small businesses, mostly via word of mouth. She realized many sites she had done were for education related nonprofits, and in 2019 she pivoted to specialize in that type of content and not work for other types of businesses.
One client Tara has been working with is the company Tiny Chefs, a company that runs cooking camps and courses for kids. Up until COVID, they were doing many live camps. But now they're doing their work online. They've been doing a lot of work pushing on social media and have seen a lot of growth, including being featured in the New York Times.
Tara also runs a podcast with Liam Dempsey called Hallway Chats where they document the journeys, success stories, and failure stories of WordPress community members.
To learn more about Tara Claeys, be sure to check out DesignTLC.com. Tara's also on Twitter at @TaraClaeys and LinkedIn. You can learn more about her client Tiny Chefs at TinyChefs.com.
At LifterLMS.com you can learn more about new developments and how you can use LifterLMS to build online courses and membership sites. If you like this episode of LMScast, you can browse more episodes here. Subscribe to our newsletter for updates, developments, and future episodes of LMScast. Thank you for joining us!
Episode Transcript
Chris Badgett:
You've come to the right place if you're a course creator looking to build more impact, income, and freedom. LMScast is the number one podcast for course creators just like you. I'm your guide, Chris Badgett. I'm the co-founder of the most powerful tool for building, selling, and protecting engaging online courses called LifterLMS. Enjoy the show.
Chris Badgett:
Hello, and welcome back to another episode of LMScast. I'm joined by a special guest, Tara Claeys. She's from an agency called Design TLC that focuses on WordPress and serving schools. She has recently launched a project for a client called Tiny Chefs, which uses LifterLMS to power cooking classes for kids. Right now there's two courses on the site. As of this recording, cooking around the world and dips and donuts. I love seeing LifterLMS out in the wild, especially in interesting niches and also interesting target markets like for example, parents and kids and solving unique problems in the world. But before we get into it, welcome to the show, Tara.
Tara Claeys:
Hi, thanks. I'm so happy to be here. Thanks, Chris. Good to see you.
Chris Badgett:
Good to see you as well. Before we get into Tiny Chefs, you said on your website somewhere that before becoming a mom, you were in advertising and marketing. Then you kind of evolved into WordPress and stuff like that. Can you tell us, what was that pre-kid life like and then how did that evolution happen?
Tara Claeys:
Yeah, I started in advertising, out of college in the 90s before the internet and all of that came about. Then got married and moved to Washington DC and stayed in advertising a bit. But I was in Chicago when I started, which is a great advertising town, but DC, there wasn't much advertising that was interesting. But I worked for an ad agency here for a while. Then I kind of moved into marketing and did some different kinds of marketing for different kinds of businesses. Landing at MCI, which was a long distance telephone company.
Tara Claeys:
They had a lot of direct mail. So I worked on direct mail, which is probably the least interesting thing you can do in marketing. I didn't really feel very fulfilled there. So then I had my first child and decided that I would stay home and be a mom. I was fortunate to be able to do that. My husband was traveling a lot and it just kind of seemed to make sense, and I was really happy to do that and I really loved it. But I had been making little artworks for some colleagues at MCI when I was there. When I told my boss, I wasn't coming back, she said, "You have to make these for people and sell them and have just like a little side thing."
Tara Claeys:
So I did, I got business cards and again, this was before computers really were a thing. So I was hand drawing. Then I would take it to the print shop and have them make copies to put it on cards. Then computers became a thing and Photoshop and I taught myself that. So I sold stationary. It turned into a stationary business that I ran for about 10 years, just with my neighborhood and kind of word of mouth. I'd go to craft shows and I built a website. I had help building a website using Front Page and I had all these custom characters.
Tara Claeys:
So I had like little kind of stick figury type of illustrations and you could pick the hairstyle and pick the body and put the pieces together type of thing. So I had a website that kind of showed all that artwork and then I had some other friends who had businesses who wanted websites, so I built them websites and then Front Page went away and so I had to figure out what to do. I did Dreamweaver for awhile and kind of taught myself CSS and HTML and then found WordPress. Taught myself that for a bit, not knowing what the heck I was doing.
Chris Badgett:
What year was that?
Tara Claeys:
That was like 2010. Then finally, I think it was 2013, I went to a WordCamp and that was like light bulbs going off all over the place. I really, since then have immersed myself in the WordPress community and learned a lot about just digital marketing in addition to WordPress. I'm now using Beaver Builder exclusively. I used to do custom child themes. Now I can do a lot more since I'm not necessarily a high level coder. I can't really write PHP from scratch or anything.
Tara Claeys:
I've built websites for the past 10 years for word of mouth mostly local small businesses. I have a chain of Craft Beer restaurants here that's an awesome client that I love. But I found that somehow I realized that I had done a number of websites for education related nonprofits or education organizations, small schools. I really loved the content. So I just decided last year, midway through 2019 that I was going to really just specialize in that type of content and not work for other types of businesses.
Tara Claeys:
It's been a really freeing experience because I can choose what I want to do. It's also been a learning experience because I have to actually now engage as a marketer to try to get my name out there as being somebody who is passionate about this type of business and wanting to help them. So it's been a really good learning experience.
Chris Badgett:
That's awesome. I'm on your website now and it says websites for schools, camps, enrichment programs, and nonprofits.
Tara Claeys:
It's a mouthful.
Chris Badgett:
What do you love about these kind of education focused niches?
Tara Claeys:
I think from a content standpoint, I get it having been a parent and a marketer. I really get the messaging that you need to convey to communicate the benefit of specific programs to parents. So I think in that way, I mean, I love working with the photography of happy kids and that type of thing. So that's a lot more fun than trying to find a stock photo of two people shaking hands over a contract. SO I really love that.
Tara Claeys:
Then my experience with the clients has been that they are really interested in growing their businesses or their organizations. They trust me, so they are busy with what they're doing. They're not trying to micromanage every word on their site. They trust me and they have a budget. I mean, I'm a small agency, so my prices are very reasonable, but I'm not doing a $500 website either. So it's a good fit for the type of size of business that I have and a small school or an enrichment program. So I think all of those things put together.
Chris Badgett:
Well, tell us a story of Tiny Chefs. So their logo says nourish, challenge, empower. What is Tiny Chefs and what'd you end up building over there?
Tara Claeys:
Tiny Chefs it's probably like among my favorite clients. This has happened a number of times where I think that I started working with them because I'm in a running group. One of the women that I run with worked for them and they needed somebody to maintain their site that was in WordPress. I took it over just to maintain it. It was a mess and I just kind of quietly maintained it for awhile and maintained the software and did updates for them as needed.
Tara Claeys:
But finally, a couple of years ago, I said, "You really should redo it." Also when I went into that process, I realized that their branding really needed a refresh. Their old logo, it wasn't fitting for what they do. It was kind of clip our dish and in these times, especially it did not communicate any diversity. It just wasn't a good fit. I worked on some logo options for them and just really love what I came up with for them. So being able to start from that point and move forward with their whole new website has been really gratifying.
Tara Claeys:
I think they are really happy with it and their business has really taken off since we relaunched the site. They have a good team that's really involved. They do a ton of summer camps. Until COVID, that was hundreds of camps we would load onto their site and trying to find also event management software was a big thing for them which they already had. So I've been doing a lot of research for them on that.
Tara Claeys:
Then when COVID happened, they were really interested in doing an online class. I had used Lifter on another client. I have a swim school client and they wanted some training for their employees. So a few years ago we built them a whole separate site for training their employees. So I knew Lifter and so I gave them that option. I also researched other options for them, other third party softwares like Thinkific and different platforms that they could use to build it if they wanted to, just to give them those options.
Tara Claeys:
They chose Lifter, which I was glad about because I wanted to keep it in WordPress. Really, I mean, it's been a very good experience for them because they actually are adding all the content. So we built it, we set it up, we set up the first couple of lessons within the course and I figured out strategically how to do it. But they've been adding in tons and tons of content and it's really doing well and they're promoting it really well on social media. Since I think all of them pretty much the summer camps have been canceled, now they are able to take these courses and to use them in conjunction with some live content as well for a camper.
Tara Claeys:
So you sign up for the camp and they've already got a bunch of content that was already there. Plus they are now going to market it nationally because you don't have to be local. So they do a really great job, I think with the content that they have, they make it fun. We found some cool ways to sort of customize Lifter a little bit for this kind of child-focused experience that, it's still new, so we'll see how it goes. But I haven't had any issues or complaints yet, which is pretty incredible when you think about how much content is there. So that's going well.
Chris Badgett:
That's awesome. Were they already doing or interested in online courses or was it really a pivot in response to COVID and everything?
Tara Claeys:
It was a pivot in response to COVID. I don't know if they had ever thought about it before, but they definitely pulled the trigger at this time. We had never talked about it before and we did it and we had it from the time that they mentioned it to the time we launched. I think it was two weeks. So it was pretty fast. If you look at the amount of content on there, it's a lot. So they really do. It took a lot of hours for sure, a lot and testing it and making sure it was working right. They're also now launching the franchises, so this is an additional offering for their franchises as well.
Chris Badgett:
Tell us more about the franchise model. How does that work?
Tara Claeys:
They are working with a franchise consultant and there's a lot of legal work you have to do. I've worked with franchises in my advertising days, but I haven't done it since I've been running my own agency. So there's a lot of legal hoops to jump through before you can start franchising. So they're just launching that now and we'll see how that goes. So I've built another section of their site just for franchise to sell the franchises and explain what the franchises do. So they basically provide content for a franchisee and the franchisee can then do afterschool classes and camps in their area.
Chris Badgett:
Wow. That's super cool. It sounds like the camps are still happening, but virtually. How would you just describe the difference between an online course versus a camp experience, like a virtual camp? What is it? What's going on here?
Tara Claeys:
I mean, it's a combination of event management and online courses. So they haven't launched it yet. We just talked about it last week. So it would be selling it, not through the course, but selling it through as an event. Then as part of the price that you pay for the event, you get access to the course.
Chris Badgett:
Nice.
Tara Claeys:
I imagine we'll be providing vouchers to people who sign up for the camp to be able to access Lifter. Since you guys have that voucher system, that makes it pretty easy to do. That's what I think we'll be doing [crosstalk 00:14:01].
Chris Badgett:
What's in a virtual event, like what kinds of things are in there?
Tara Claeys:
Those will be live cooking classes and they've done a few Facebook Lives. So they have a little bit of experience with that and they would be recorded then, so that you could access them at a not live time. But I think they are still figuring out if they would use Zoom for that platform, I think. Then I guess let them chat during the class if they want to. I'm not quite sure how they are going to manage that, but then they can have the supplemental materials and recipes.
Tara Claeys:
The way that the course is structured is that, so you've mentioned cooking around the world. For example, I think there's like 12 different recipes within that. Those, we set up as sections within Lifter. So each section then has an overview of the recipe, and a video and an activity and a quiz. So each recipe has that built around it and they have little achievements that pop up and then a certificate at the end where the kids can get their name put on the certificate.
Chris Badgett:
Nice. How do you navigate like when you're selling to kids or whatever, the parent's kind of the decision maker, so the website's kind of for the parent, but ultimately the kid's the user. Can you tell us how that whole dynamic works from like a building a site perspective, even getting into the strategy, but also the tactics of making sure everything's cool and all those stakeholders are addressed and given what they need.
Tara Claeys:
I think from a technical standpoint, I had to do a little bit of hacking of the process to make it work the way we wanted to. So the parent signs up for the account and then they get a message of how to change the name on the account to the student's name. What we did as well was we created an opportunity for you to purchase a one student plan or a family plan.
Chris Badgett:
Oh cool.
Tara Claeys:
So if you purchase the family plan, you can add additional users to the account and so you can have extra kids, so they can each get a certificate with their name. Then I was also able to add a photo so they could put a profile photo. They can have their picture up there when they're taking the class, it's got their picture and their name. So using a combination of what Lifter offers, a little bit of custom development with a couple of plugins, we kind of retrofitted it to do exactly what we wanted it to do.
Tara Claeys:
I think people are buying the family plan. So it is an option because they want each of their kids to have their own personal experience on it. So they have to log in on different devices if they're doing it at the same time, I suppose.
Chris Badgett:
That's cool. Whose email address is on the account, the parent?
Tara Claeys:
The parent, yes.
Chris Badgett:
Because that's a question we get a lot about like, because usually, I don't know, there's minors and email addresses, there's issues there. So it sounds like you solved it, which is awesome.
Tara Claeys:
Well, I mean, now that you're asking me that question, I mean, we haven't put any legal language on there about that and that's probably something we should look into. But yes, the parent creates the account and it's in their name and their email. Most of the kids doing these are younger
Chris Badgett:
They pull up the credit card?
Tara Claeys:
Yeah. Most of the kids that are participating in these are younger kids, so they probably don't have email addresses, I would assume, or maybe they do. But they're eight and under mostly-
Chris Badgett:
Young kids.
Tara Claeys:
… they probably don't have that type of information to provide.
Chris Badgett:
Nice job figuring that out because it's not straight forward when you think about it how to solve that. So great job with that. What advice do you have from a design perspective? If you need to design a website to sell to an adult but the user is ultimately going to be a kid, what are some usability or design principles that you put into play to fulfill that?
Tara Claeys:
I think it starts with the branding, so we have a website and a brand and a style that is friendly and youthful and fun. I think that makes it engaging enough for kids. Messaging has to be really for the parents and then the content that the clients put on their, their videos and their recipes and their activities, that's what's geared to the kids. But getting to the course point is what we're communicating to the parents. Right now parents want something that they can let their kids do, that their kids can be entertained with. That's not going to be super hard. That doesn't need a lot of supervision. So love the stuff that Tiny Chefs does is teaching kids different techniques, not just cooking techniques, but following directions.
Tara Claeys:
They have how to cut things, how to measure. So there's math involved. So it does translate into a well rounded kind of lesson that you're getting when you participate in their stuff. But making that fun for kids, that's what they do. They have people that have taken their afterschool classes here that are signing up because they participate. They also are doing virtual birthday parties because that's another thing they offer, is they come to your house and take your group of kids that you have at your birthday party and they make birthday cupcakes and that kind of thing.
Tara Claeys:
So they're doing like a birthday in a box type of thing, where for local, you can sign up and they'll drop off the supplies for the cupcakes. They get a lesson on how to do that video and how to do that and the recipes and stuff like that.
Chris Badgett:
I love that. I call that clicks and bricks. Like you're crossing the barrier of just it's all online versus in person. You got the subscription box. I don't know if it's a subscription box, but it's like physical items, digital training, some of it's passive, maybe some live stuff advanced. That's a really interesting mix.
Tara Claeys:
Yeah. I mean, I could see them even taking this concept they've done some like family dinner boxes too. So you think about blue apron and those types of things. If you were to market a boxed meal that you prepare yourself as a family activity, think some of them like Blue Apron has made it like a couples type thing. Like you and your spouse or your partner can make this meal together. If you did it as a family activity, that's another avenue. It's a whole nother thing, but I don't know that they're ready to start distributing boxes of food all over the country. It's an opportunity.
Chris Badgett:
Well, I think that shopping through content is definitely an emerging trend in terms of even just like recipe bloggers and you click and it adds it all to a virtual shopping cart and all this stuff. It's really having a moment right now. So it'll be interesting to see where it evolves. I can see a business like this, like Tiny Chefs, as we get through the challenges of the COVID times and everything, it's not like they're going to turn off the digital thing. They'll just go back to also doing in person stuff. Right?
Tara Claeys:
Right. They have a whole new branch of their business now. I mean, you've probably seen that a lot over the past few months with your clients, with your customers that are using Lifter or purchasing it for the first time.
Chris Badgett:
Yeah. I mean, at first sometimes on the surface it seems like, "Oh, we're just going to temporarily do this." But as you said, like it, we're building out a whole new line to our business that is not limited by geography. We want to get back to doing in person training, but this other thing's kind of cool too. We might keep that.
Tara Claeys:
Right. Why not? You've invested in it. So why not and why not invest in promoting it too?
Chris Badgett:
Absolutely. Well, help the other WordPress website builders out there. How do you get school clients? You've mentioned like running groups, in person, getting outside of your home and whatnot. What mix of your clients come through? You live in a populated area around Washington, DC, what percentage of your clients come through your local community versus somewhere else in the country or even another country?
Tara Claeys:
Thanks for asking that. I think that's going to change hopefully over the coming months and years, as I try to engage more with the independent school community. I have mostly done work for local schools and local enrichment programs and nonprofits. But participating more with organizations that serve independent schools and connecting with other consultants who work with independent schools, I think that that will grow. I just have a new client that's in Florida that found me on LinkedIn as a school education website professional.
Tara Claeys:
So I'm hoping that my efforts to do webinars and engage with the community at large will bring me outside of the local area. Still word of mouth for almost every business that you talk to, that's the key thing. That's where most of my business has come from and maybe will continue to, but it may expand beyond the local area. So we'll see. I'm a small agency. I'm not looking to have a 100 new clients a year. I can't do that. It's kind of one project at a time and I'm also really passionate about nonprofit work.
Tara Claeys:
I like to have a combination and actually a lot of the schools that I work with are nonprofits as well. So I'm a big fan of GiveWP is another big WordPress plugin. So, working with clients with tools that WordPress has to offer is I think really helpful in marketing my business. Because I have experience with Lifter and Give and other WordPress premium software that can make a website for an organization like this more effective. So I think that's a good way to engage as well as to kind of be known as an agency that knows how to use these different softwares.
Chris Badgett:
Yeah. I really admire the focus. You're really focused on who you serve and that camp directors or nonprofit folks, they talk to each other. Word of mouth is very powerful. When you're specialized in what you do and the types of tools you're familiar with, it's so good for positioning and just clear. People just understand like, "Oh, Tara, does these kinds of sites with these kinds of tools. That's her specialty."
Tara Claeys:
That's the hope. It's different because I've spent the majority of my time with this agency really engaging with the WordPress community, which I love and have made so many friends in the WordPress community. But that's not really where I need to be in order to be a specialist in this industry of education, schools, nonprofits. So it's a pivot for me to be spending less time in the WordCamp, WordPress environment that I love so much and have spent so much time on and to sort of now be focusing more on trying to connect with people who serve schools. So that's a change that I see happening more and more over the coming months.
Chris Badgett:
In terms of the WordPress community, I've run into you in the WordPress community and it's awesome. What do you like most about it? What have you gotten out of it? I know it's not the best place to get your kinds of clients, which is what you're saying, so you're branching out. But if somebody hasn't really gone to a WordCamp or gone to an event, a big one or a small one focused on WordPress, what do you get out of it?
Tara Claeys:
Friendship, support, collaboration. I think it is a unique environment of people who support each other, even if they're competitors. So I think finding people who do the same thing that I do and not feeling like we're competing with each other is a pretty unique thing to have happen. I have a slight group that co-founded with Sarah Dan a couple of years ago, Carrie Dills had had this Slack group for WordPress business owners, freelancers, and then she shut that down.
Tara Claeys:
So Sarah and I asked her if we could invite people to join another group because we liked it so much. It's a really active group of freelancers and small agencies, people who are making a living using WordPress, but they're not big companies. I find that to be really supportive environment and we talk about all different things. You can get answers to any question in a Facebook group or a Slack group. So I find it to just be a pretty easy to navigate community. I like the ability that WordPress gives you to constantly be learning and to solve pretty much any problem. I'm a big problem solver.
Tara Claeys:
So it's pretty cool when you can Google, "Can I do this with WordPress?" And you usually can. So I participate in my local community, my local meetup here. Then I have a podcast called Hallway Chats with Liam Dempsey and we talk to people who use WordPress. So I'm very WordPress focused for sure. That's a big part of my life. Now that my kids are grown and gone, this is like the next phase of my social engagement. It's a WordPress community, not the schools anymore here, not the local PTA and all that I used to do.
Chris Badgett:
That's awesome. Just to piggyback on your story there. I ran into Tara I think first at Chris Lema's CaboPress. Then recently I saw you at an event that a WordPress hosting company, it's actually the hosting company we use at LifterLMS called Pagely put on called PressNomics. The last day I was there, I ended up going out to a dinner that you had organized with some people and I hadn't met Kate DeRosia before, but Kate since that dinner has written some articles for LifterLMS and helped us with some of our case study writings.
Chris Badgett:
Kathy who is also there has some usability testing for us, but this is the beauty of WordPress. Because Tara is a great community builder and Mike Gillihan was there, whatever. The WordPress community is very helpful and collaborative. So it's really kind of a special thing.
Tara Claeys:
Yeah, it is for sure.
Chris Badgett:
You mentioned Hallway Chats, but could you just tell us what's the vision behind that podcast? You've been doing it for four years, right?
Tara Claeys:
Three. We just had our three year anniversary. We're starting the fourth year. I think I used to listen to more than I do now, but I used to listen to every WordPress podcast, I think that was out there. Now there are too many, but several years ago, like maybe four or five years ago. I loved listening to them. I loved going, Carrie Dills had like a live podcast that she did for Genesis users and I've met a lot of friends there. Then it sort of seemed like there was a circuit and a lot of the same people are on the podcast all the time. I would go to WordCamps and meet all these really interesting people like me who are small and don't have a big name or anything.
Tara Claeys:
I just kind of thought I was on a local radio show that a friend of mine does for women business entrepreneurs. I really loved being able to tell my story and then share it with my parents and share it with my friends and stuff. I just thought it made me feel really good to share that. Because you don't often talk about yourself in that way. So I kind of thought it would be really neat to give people a platform, a voice, to be able to just talk about themselves and what they do and how they use WordPress. Not like necessarily the big company that they run or that they have all the answers.
Tara Claeys:
I truly value what I've learned from people who speak a lot in the WordPress community and have a ton of knowledge, but we don't need another podcast with them on it. I think you've mentioned Kate and her husband Topher started HeroPress, which is a blog that kind of does the same thing. They let people write a little snippet about their life and what WordPress means to them. So sort of on the same theme as that. I just had the idea in my mind and I actually bought a domain that was something like WP imposters or something like that for people who have imposter syndrome.
Tara Claeys:
I had met Liam Dempsey at a couple of WordCamps and he tweeted one day, "I'm thinking about doing a podcast. Does anybody have any ideas?" I messaged him and said, "Yeah, I have an idea. Here's what it is." So we talked about it and he liked the idea and we kind of talked about the name and look for something a little bit more positive. We came up with Hallway Chats and we just finished our third and we're agreeing to do another one. We kind of have just said, we'll do one year at a time.
Tara Claeys:
First year we did them weekly. Then the second and third year we've done them every other week, which we don't do this for any promotional purpose. So we pay for whatever costs, which is not that expensive and we do all the work ourselves. We use someone on Upwork to do transcription for us, but otherwise, we do it all ourselves and it's really just a service. We don't use it for marketing. There's no revenue stream here, nothing. So to do it every week it was too much. So I feel every two weeks is we've got a good routine and Liam and I have divided up the workload really nicely to focus on what we each enjoy and are good at.
Tara Claeys:
So we do the interviews together and we've met some really amazing people with really cool stories. I have to say it's like one of my favorite things about WordPress is the people all over the world that you can meet and talk to. I'll be on a Zoom call. We had an interview with a blind person in Tasmania, who does a website for people with disabilities. It's like, how else would you… you get off that Zoom call and you're like, "Wait a minute. That's just amazing that I just had that conversation with someone."
Tara Claeys:
You learn about the way people live in different parts of the world, in India, in Africa. So I've really enjoyed it and there now are several other podcasts that have a similar kind of focus, just like a casual interview with different people who use WordPress. So we're not that unique, but we love what we do. So it's fun. Thanks for asking about it.
Chris Badgett:
Yeah. Well, go check out Tara's podcast and Liam's, it's called Hallway Chats. Switching back to the building LMS websites, if somebody is a WordPress freelancer, agency owner, and they're wanting to kind of get into education as a niche, what advice do you have just generally for them in terms of getting clients or focusing or just anything? If they're going to stop being a WordPress generalist and want to really focused on education, what are some top tips you have?
Tara Claeys:
I think you really have to engage in the community and find out what the issues are for them. Look at other companies that are building websites for schools. There are some really big ones that have their own CMS's and are used by thousands and thousands of schools around the world. Look at what they're writing about. Look at what they're doing. Look at the trends. Right now for private schools, enrollment is a huge concern. Are people going to pay tuition for a private school if it's online and how do you market your school if people can't come physically see it? Doing virtual tours and those kinds of things.
Tara Claeys:
Understanding the industry is a key to specializing. You can't just say, "Oh, I'm going to go specialize in dentist websites and not know what that content is about and not have studied what other dentists websites look like and that type of thing." I think for any specializing, it's not just a matter of saying, "This is what I want to do." You have to understand what the needs are there and how to be good at it. Because you can't do it if you're not good at it.
Chris Badgett:
Any other challenges just in the challenging times of COVID besides like the perception of value if kind of a school has to do virtual for a while? Any other unique kind of COVID problems?
Tara Claeys:
Yeah. I mean, schools are facing that also attrition, retaining the existing families that they have, trying to keep your remote learning systems engaged. One of the benefits of a independent school versus a public school in these times is that you have more control and flexibility over what you can do. So it's not like you're serving hundreds of thousands of kids in a school system, you have your own community. So if there's a kid in need of a laptop, it's pretty easy to identify who those kids are and get them the internet and whatever they would need if they need that.
Tara Claeys:
I think that there's a lot more control that they have, but if people don't have the income to pay for it, or if they're not able to get their community to donate to their endowment, to provide scholarships for those kids, I think those are all the financial challenges are what every organization is facing right now, nonprofits too. There are so many nonprofits that need money and support and people are doing all they can, but there are only so many nonprofits that you can send money to.
Tara Claeys:
So rising above the noise, making your message known. Those are all really important. From a website agency standpoint, I have the school site that's hopefully going to launch in the next week that has been in process for six months. Because they had stuff turnover, and then COVID happened. So the website's not a priority for them and I totally understand that. So being patient with your clients, being supportive, but also having expectations and saying, "This is the date when it has to launch by." Or there's going to be some agreement that we have to have that, "This isn't fair to my agency either."
Tara Claeys:
So having those hard conversations with clients when they're overwhelmed can be challenging as an agency owner. Even with nonprofits, you want to be patient and you want to be supportive and understanding, and you also have to run your business. So they'll have to get along, listen to each other.
Chris Badgett:
What about like if you're talking with a possible client and how do you sell WordPress or the value of WordPress? I mean, maybe there's some clients, they don't care the tech, but maybe some people are like, "Well, why do you want to do it in WordPress?" What do you say to that?"
Tara Claeys:
A lot of times, the majority of the time that I take on a new project, it's already in WordPress. So I don't have to make that sell. I did some research about the school industry and there's one big company called Finalsite, they're amazing. They do a tremendous job. They have really great resources. They have great software. Every body that uses them, loves what they can do with Finalsite, but it's really expensive. So for a small school, that is not an option. So I'm involved in a group of small school, independent school administrators, and there was a survey done as to what percent of people use different software.
Tara Claeys:
25% of the schools in that group use WordPress. So it's not quite what the global percentage of WordPress is, but I found that to be encouraging that this was a place that I could engage with schools because a good number of them are already using WordPress. So if they're not using Finalsite, most likely they're using WordPress I think. So they're already there. If they're on Finalsite, I have taken some schools that use Finalsite and moved them to WordPress. That is the sell of price really. I mean, it's so much more affordable for a school to have a WordPress website. So for them, that is a pretty easy sell.
Chris Badgett:
Do you know why the client, I think it was Tiny Chefs, you mentioned you gave them options and they were like, "There's WordPress and LifterLMS, there's Thinkific or Teachable or something else." Was that a price decision? Was that a functionality decision?
Tara Claeys:
I mean, I think I recommended it and I'll be completely honest with you. I don't know if I told you this already, but I think I wrote it in my blog post. I wrote a review of all the different, I tried out different platforms. I also looked at LearnDash and initially downloaded LearnDash for them. The first day started using it they asked me if they could have a coupon and to put a coupon in LearnDash was this huge, complicated thing where you had to add WooCommerce. So I returned it.
Tara Claeys:
Because I thought, "Well, I should try a different platform. I've already used Lifter. I should try a different one." So very happily went with Lifter for them. It's been great. It's worked really well for them. I did a test run of Thinkific and Teachable. Thinkific is a really nice platform. I've used it as a user for some courses, but as an ongoing process, the more you add they start charging per user and it gets very expensive in the longer term. So Tiny Chefs made the choice to invest upfront in our development costs for a more affordable longterm strategy, which I think made a lot of sense. They were already on WordPress.
Tara Claeys:
We'll see if they end up doing really awesome and growing a lot, we'll have to look at their hosting. So they're on WP engine right now unshared hosting. So if it gets really busy and we see it lagging, that would be an additional expense for them.
Chris Badgett:
That's cool. WP engine just added LifterLMS into their site templates thing, which is super exciting.
Tara Claeys:
I saw that. That's great.
Chris Badgett:
Yeah. That's super exciting. Since I have you here, my job is to mine as much value for the WordPress website builders out here. You mentioned the Tiny Chefs client, they're adding their course content, their lesson content, their recipe videos and whatever. Was it because they were already using WordPress that they could kind of get into it and fairly quickly, or how much of your service was teaching people, "Okay, this is how you add a course, or this is how you update this part of the website?" How did you kind of set that part of the relationship and the final product up for success?
Tara Claeys:
That's a great question. I think for the most part. So they added the new course themselves and it went really pretty smoothly. Had a little glitch with an accidental cloning of the course, which kind of made a mess of things, but we were able to fix it. I recorded some videos for them on how to do it.
Chris Badgett:
Nice.
Tara Claeys:
I do that for clients a lot. They don't do really much on the WordPress site, we pretty much do. We're on a retainer with them to add content, so they just email us and we do what they want.
Chris Badgett:
Oh, that's cool. So they have a retainer for ongoing work. It's not just the launch, the website, see you later, it's, "We're a technology partner with you."
Tara Claeys:
Yes. Because they do have all these camps that need to get added. So it's a lot of work actually and the franchise stuff. We have an ongoing agreement with them. This was on top of that obviously to build the whole online course for them. So we kind of built a couple of lessons that we could understand also how it worked and then I recorded a video on how to do it. They've pretty much got run with it on their own. They're tech savvy enough. They're doing the videos themselves and the videos are really great. They're well-produced and so they put those on Vimeo so that they can keep them behind your paywall and Lifter.
Tara Claeys:
I had a couple of questions along the way and your Facebook group was really helpful and your support was really helpful in getting those answered. So I think the process of Lifter made it pretty easy for them once they had the process down.
Chris Badgett:
Awesome. Well, Tara Claeys, thank you for sharing your journey with us today. I really appreciate it. I'm super inspired by what you've done with Tiny Chefs. I love seeing Lifter out in the wild. LifterLMS actually started with me making a course about cooking omelets. Cooking is one of my things. It's one of the things I share with my kids and I love teaching them cooking. Right after we saw your site, I actually made a cooking course with one of my kids, but it brings a lot of joy in the world.
Chris Badgett:
It's something that's super useful right now, especially with parents and kids at home, looking for stuff to do. Just the cooking itself is really an amazing thing and tradition. There's so much culture in it all over the world. So I really love what you've done there. Tara is at Design TLC, that's at designedtlc.com, check out her podcast. It's called Hallway Chats. Any final words for the people or places they can connect with you?
Tara Claeys:
Thanks so much for having me on, I'm grateful for the opportunity to talk about my experience with Lifter and just with WordPress, it's been really fun to do that. I'm on Twitter TaraClaeys, it's my personal Twitter and I have my LinkedIn as well. So you can find me there too.
Chris Badgett:
Awesome. Well, thank you so much, Tara.
Tara Claeys:
Thanks Chris.
Chris Badgett:
That's a wrap for this episode of LMScast. I'm your guide, Chris Badgett. I hope you enjoyed the show. This show was brought to you by LifterLMS, the number one tool for creating, selling, and protecting engaging online courses to help you get more revenue, freedom, and impact in your life. Head on over to lifterlms.com and get the best gear for your course creator journey. Let's build the most engaging, results getting courses on the internet.